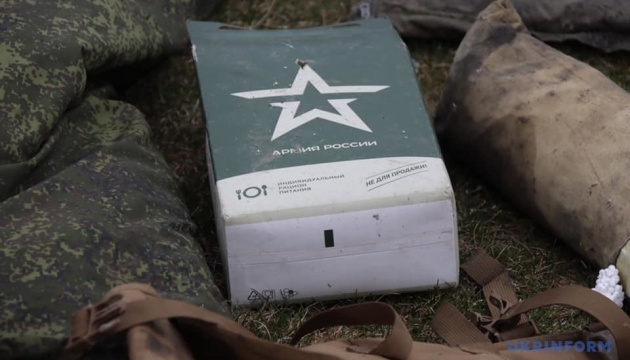 Russian National Guard unit, Pskov paratroopers, Kadyrov fighters were present in Bucha - Reuters
A unit of the Vityaz security force, which is under the command of Russia's National Guard, the 76th Guards Air Assault Division from Pskov and Chechen units allied to Chechen leader Ramzan Kadyrov were active in Bucha when it was captured by Russian troops.
That's according to an investigation conducted by Reuters, Ukrinform reports.
Reuters journalists spent three weeks in Bucha interviewing more than 90 residents, reviewing photographic and video evidence these locals shared and examining documents left behind by the Russians.
"Servicemen from Russia's Vityaz security force were among the occupying troops, an identity document found at the scene showed. Vityaz, whose presence in Bucha is revealed here for the first time, is under the command of the National Guard, Rosgvardiya. Its boss, Viktor Zolotov, who didn't comment for this article, is a former Putin bodyguard and reports directly to the Russian president," the statement said.
A love letter found in one house that was occupied by Russian soldiers helped place in Bucha the 76th Guards Air Assault Division, a paratrooper force from Pskov in north-west Russia. The handwritten letter was addressed to soldier Aleksandr Logvinenko, who was later identified by journalists as a paratrooper from Pskov.
Journalists also discovered that at least three Chechen units allied to Chechen leader Ramzan Kadyrov, another fervent Putin supporter, were operating in the vicinity of Bucha during March
As reported, in early April, the Armed Forces of Ukraine liberated the Kyiv suburbs of Irpin, Bucha and Hostomel and the entire Kyiv region from Russian invaders. Mass killings of civilians by Russian forces were recorded in liberated towns and villages.