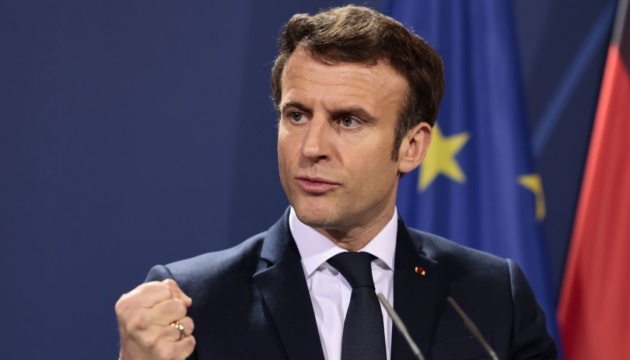 France to increase support for Ukraine to $2B - Macron
France will increase the total amount of its support for Ukraine to $2 billion.
French President Emmanuel Macron said this in his video address to the High-Level International Donors' Conference in Support of Ukraine held in Warsaw on Thursday, according to an Ukrinform correspondent.
"France will provide $2 billion in global aid in response to the needs expressed by the President of Ukraine. France will continue to act in a coordinated manner, within the EU, together with our European partners, as well as within the G7 and international financial institutions, so as to collectively respond to Ukraine's needs in the face of this war," Macron said.
According to him, since the beginning of the war, France has provided EUR 100 million in humanitarian aid to fund international and non-governmental organizations on the ground. "Some 800 tonnes of humanitarian and medical aid have already been delivered to Ukraine and other countries in the region. Today, France is ready to help. In total, France provided $1.7 billion in Ukraine in 2022," Macron said.