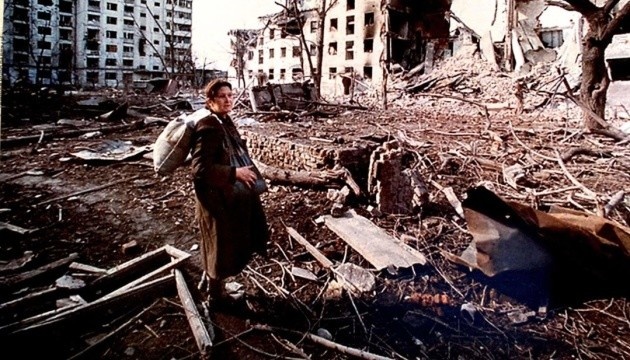 Russian crimes in Chechnya and Ukraine are identical - Anzor Maskhadov
Tatyana Popova's special interview with the son of the President of Chechnya Aslan Maskhadov, the representative for especially important assignments under the President - Anzor Maskhadov.
See the full version here:
- POPOVA: I think you know better than even Ukrainians about the methods of warfare in Russia. Tell about them.
-MASKHADOV: Yes, there is a bitter experience, the last two wars. Although we have been fighting for about 400 years, we are resisting Russia. During these two wars, we lost about 300,000 civilians. These are 40-45 thousand children from them. The methods are the most terrible, worse than those that were once shown to us through the channels, in films about the Nazis. I will call these Russian occupiers, Russian soldiers, military men with the same word - they are fascists. Their methods, how they killed us, how they are killing people in Ukraine today - everything is the same, the same methods.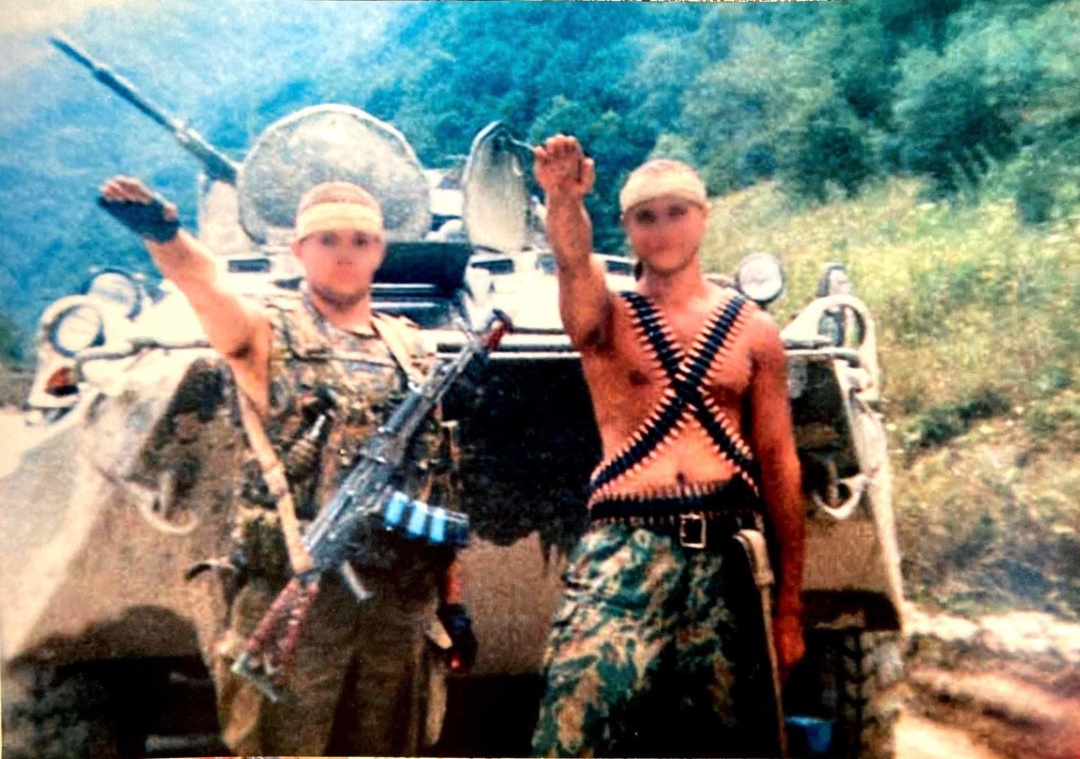 - POPOVA: That is, these are bombings, mass murder, chemical weapons, deceit, disinformation, calling the opposite side Nazis, right?
-MASKHADOV: By the way, I will say the words of my father. He said that the first Russian-Chechen war was mainly based on the military. The second Russian-Chechen war, which was started by Putin, was carried out mainly by the special services. That is, it is an outright lie, disinformation, propaganda, blocking of information. They did not allow journalists of various organizations to enter the territory of our republic. If we talk about horrors, I'll talk for a long time.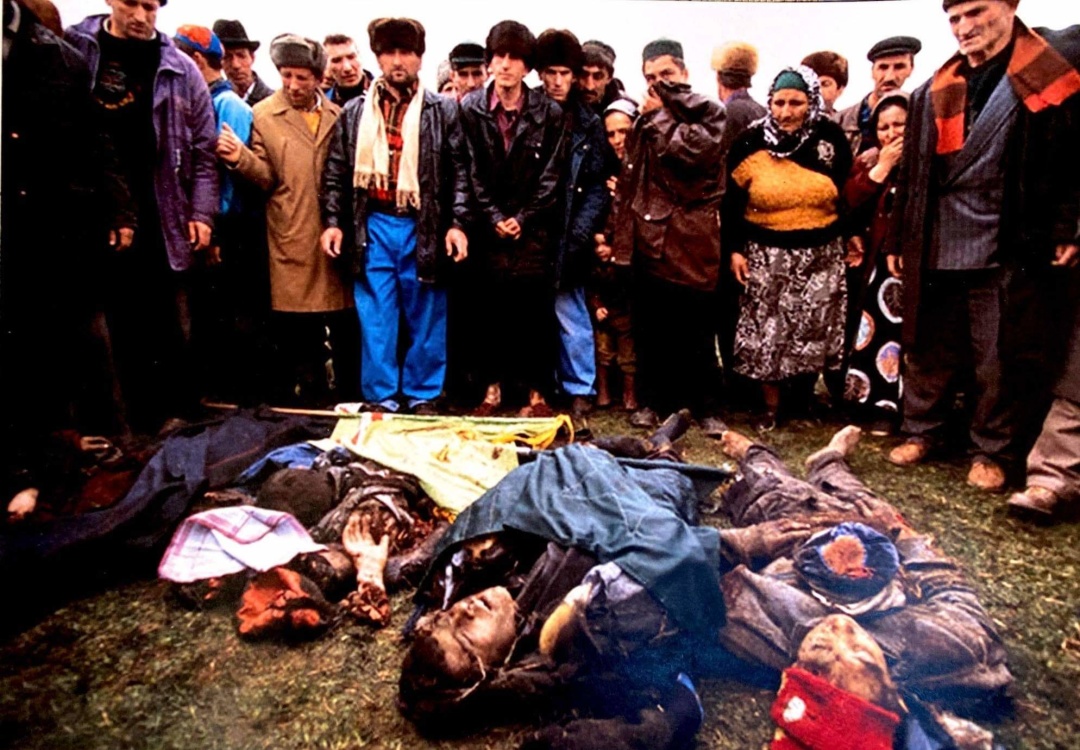 - POPOVA: Tell and show.
-MASKHADOV: I better show you. (Maskhadov shows photos from Chechnya, which he brought along to the show).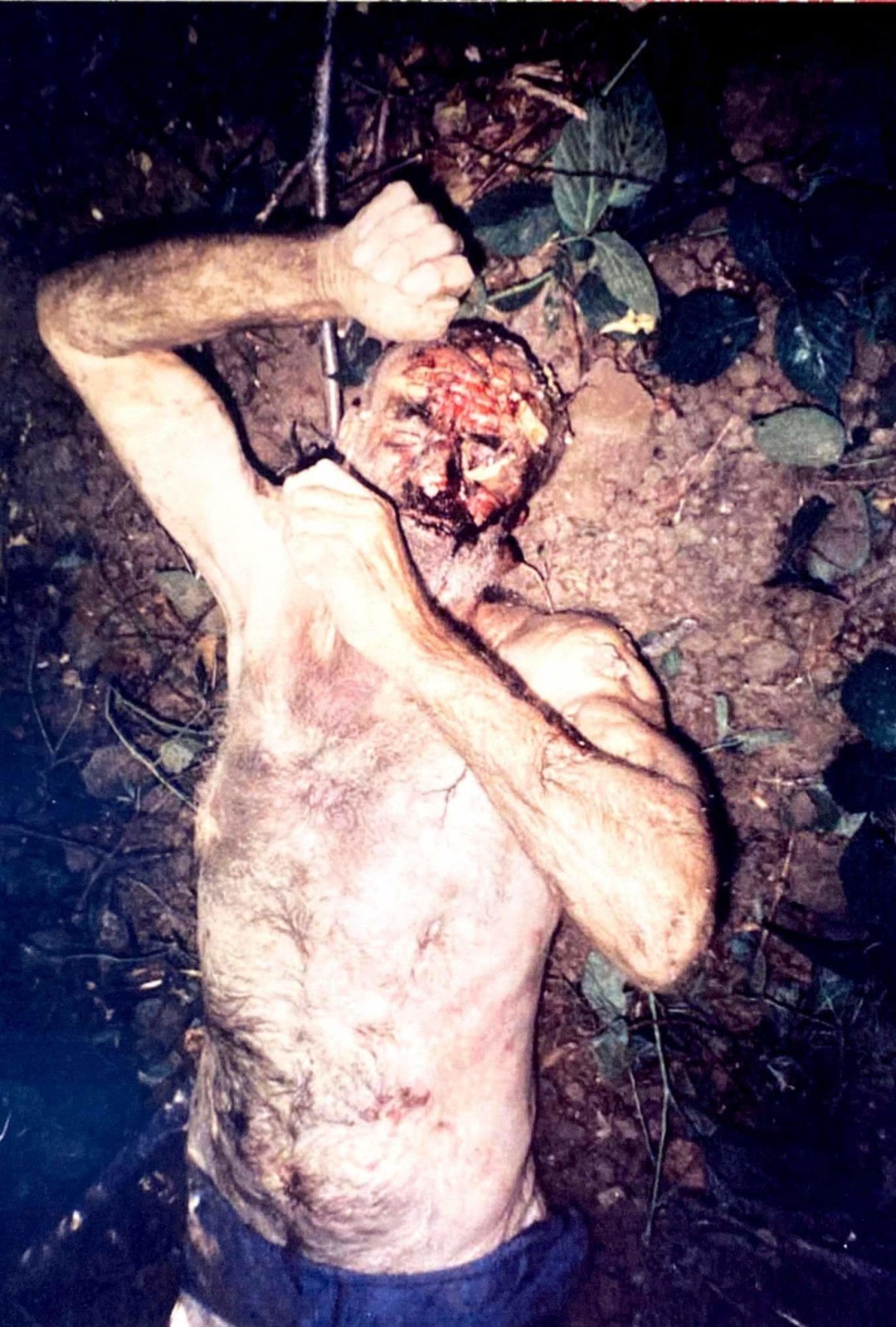 By the way, I have documents that I brought here. Here, for example, children - five, one family, an aerial bomb. This is in the mountains of our republic. I was talking about fascists, here they are fascists.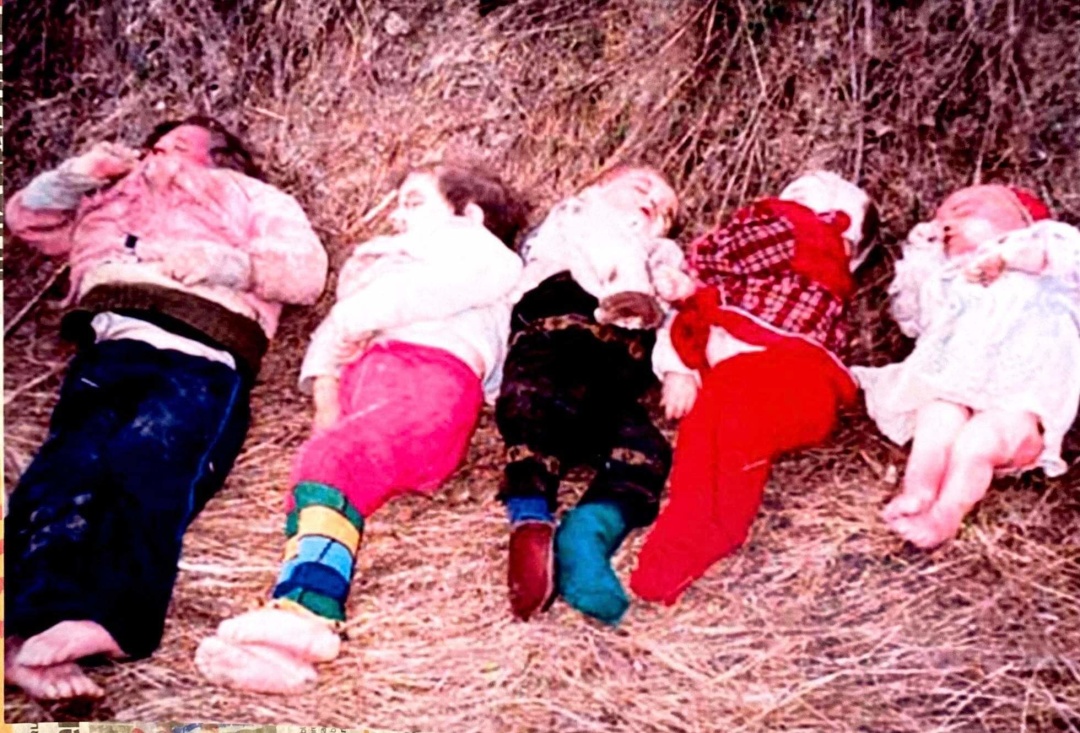 - POPOVA: Russians.
-MASKHADOV: Yes, on the territory of Ichkeria during the war. How they torture, for example people. Here is a civilian, this is a body. Here is the "Star" of the Soviet Union, here is the fascist swastika. That is, burned out, cut out. I'll show you one more thing. Here is Vanya from Russia, a Russian occupant.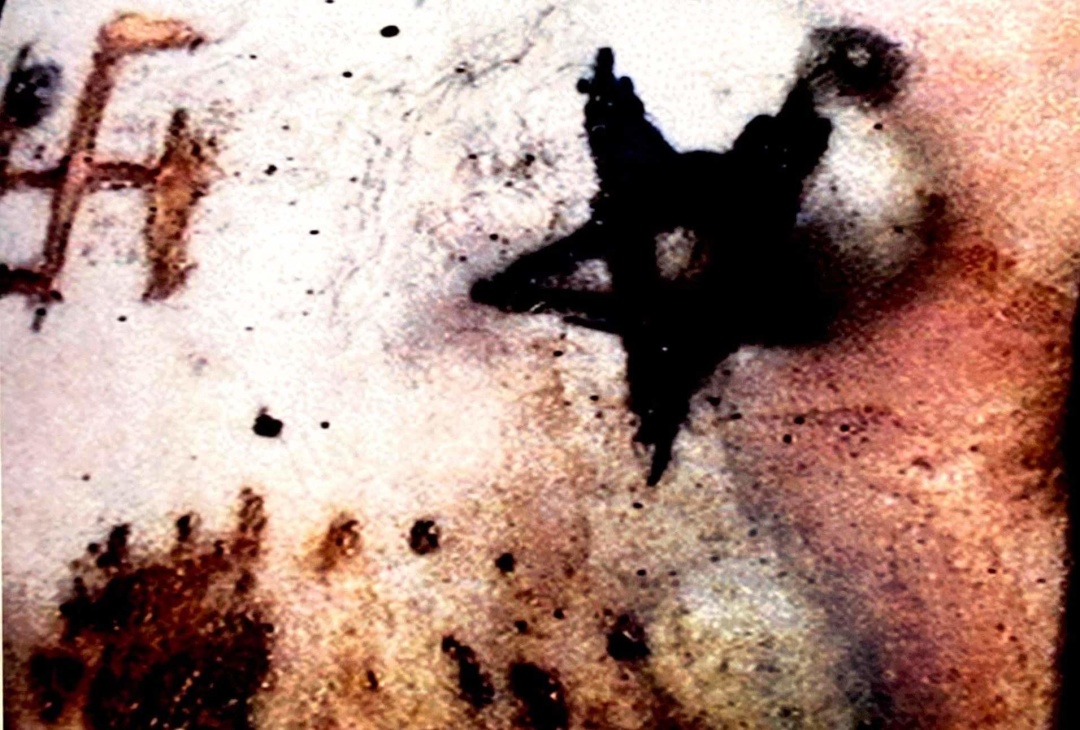 - POPOVA: Did they also steal your geese?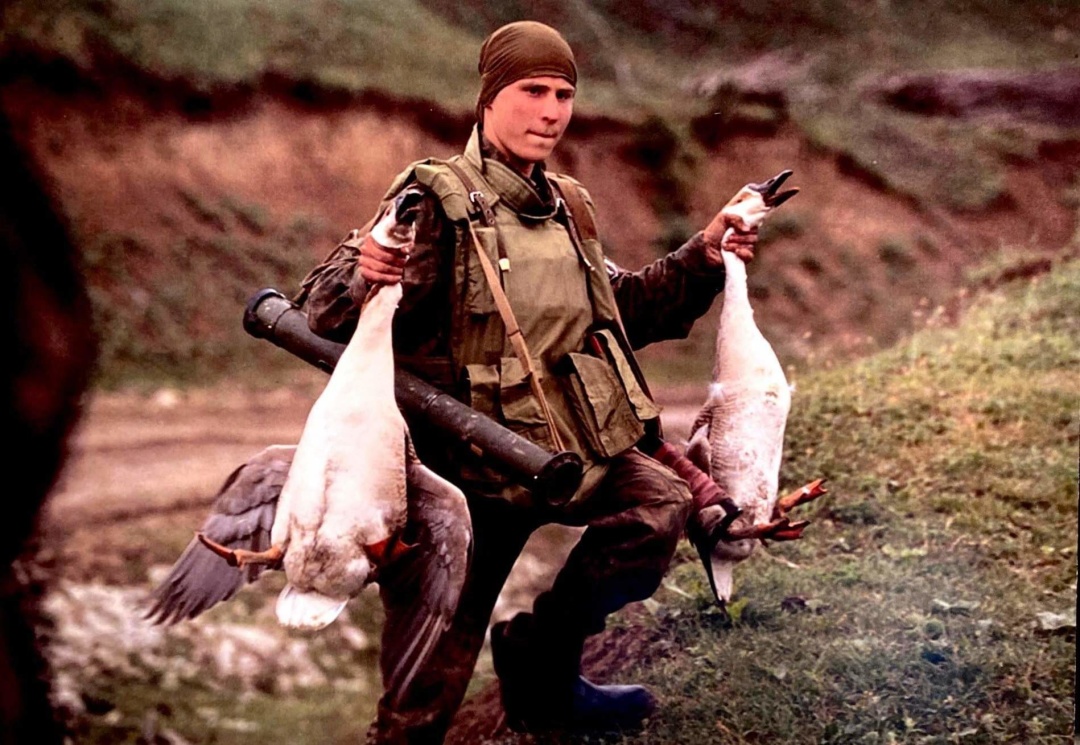 -MASKHADOV: Yes, geese were stolen. They stole everything - spoons, ladles, refrigerators, as they steal here. They slaughtered their armored vehicles, trucks, and took out gifts for families. This Vanya got hungry and took two geese. Here's a terrible picture - they cut off their heads and boiled them in a bucket. They talk about some courage of Russian troops. We have seen this "courage" - this is a human shield, civilians.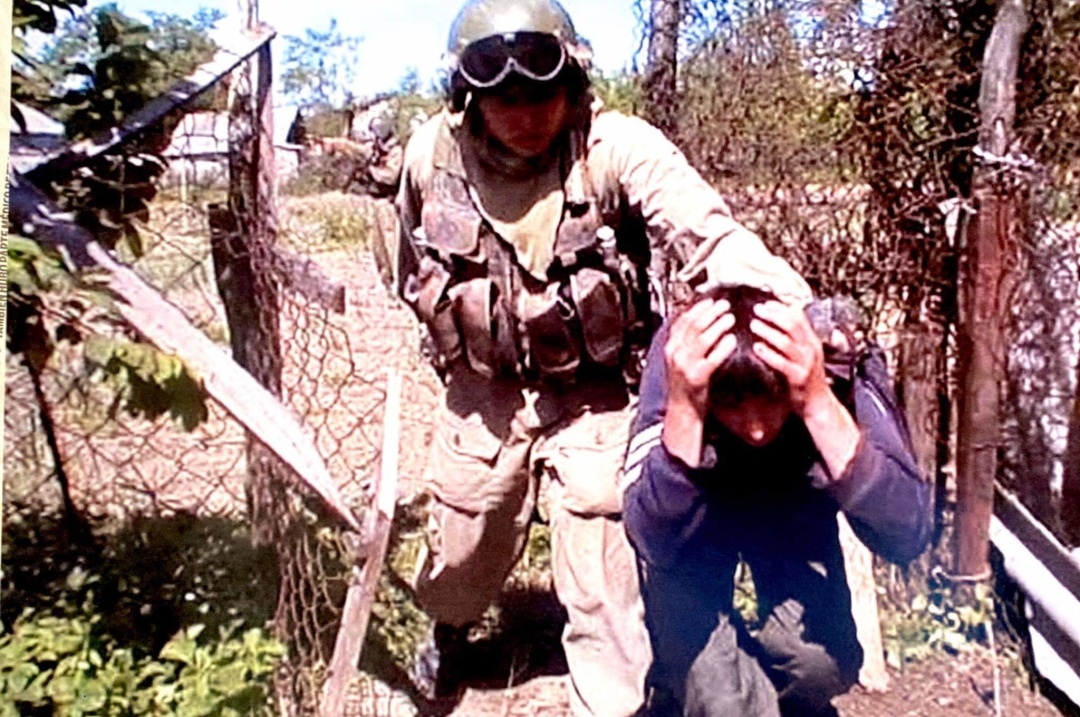 - POPOVA: We also had similar shots.
-MASKHADOV: That is, Russian military personnel, the occupier cannot do without it. Here is also a bomb - the children are lying here. It is in the mountains in our republic Putin's war. Here is a peaceful rally. They planted a charge, blew it up, and here are the dead civilians. And they do all this after they fail in battles, when they cannot capture some settlement or some of our positions and go to break away on civilians. Like revenge for that.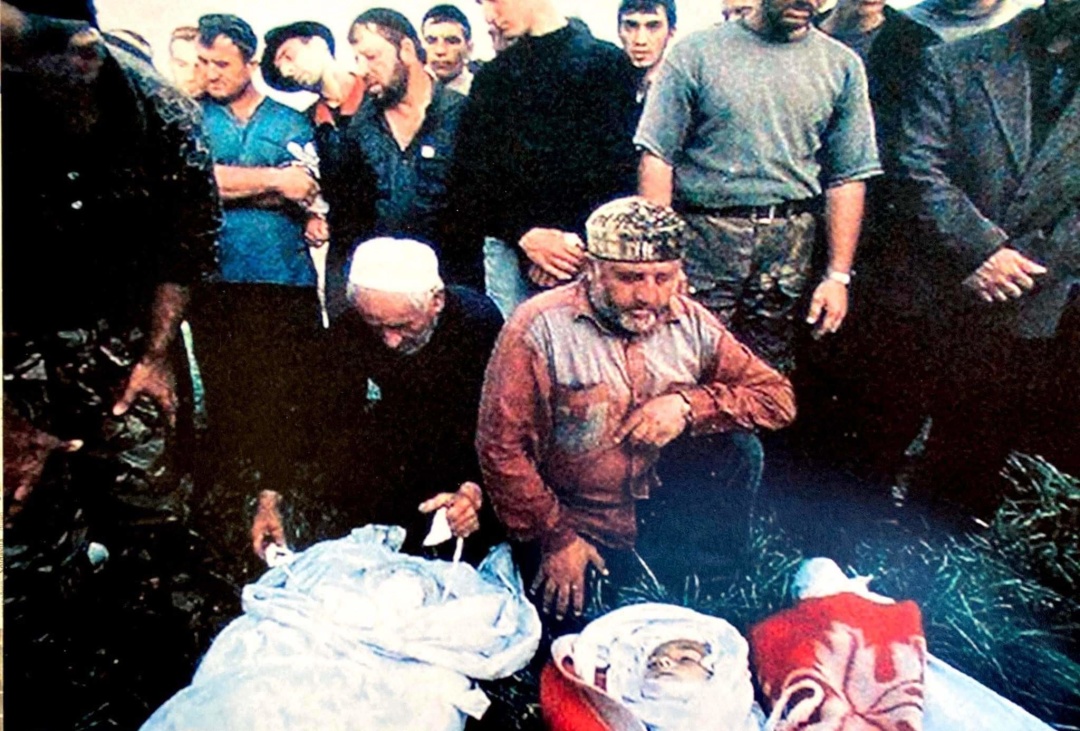 …
- POPOVA: You also brought some documents. Maybe you want to talk about what is in these documents and photos?
- MASKHADOV: This is the full report. For example, I took some of them. This is a report from the General Prosecutor's Office of the Chechen Republic of Ichkeria to our President. These are the originals about the crimes that these invaders committed against civilians. Here is an example, here is the first suggestion that I found. "On Chukotskaya Street in Grozny, Russian servicemen broke into the house and abducted Magomedov Magomed from his apartment. Since then, his whereabouts and fate are unknown." This is December 1, 2002. Kidnapped, killed, robbed. Today, seeing this picture in Ukraine, I call on Ukraine and other states that are helping Ukraine today to resist the Russian invaders to recognize this genocide - the genocide of the Chechen people, which was committed at that time by Yeltsin, which is committed by Putin. As well as the forced eviction of the Chechen people in 1944 under Stalin.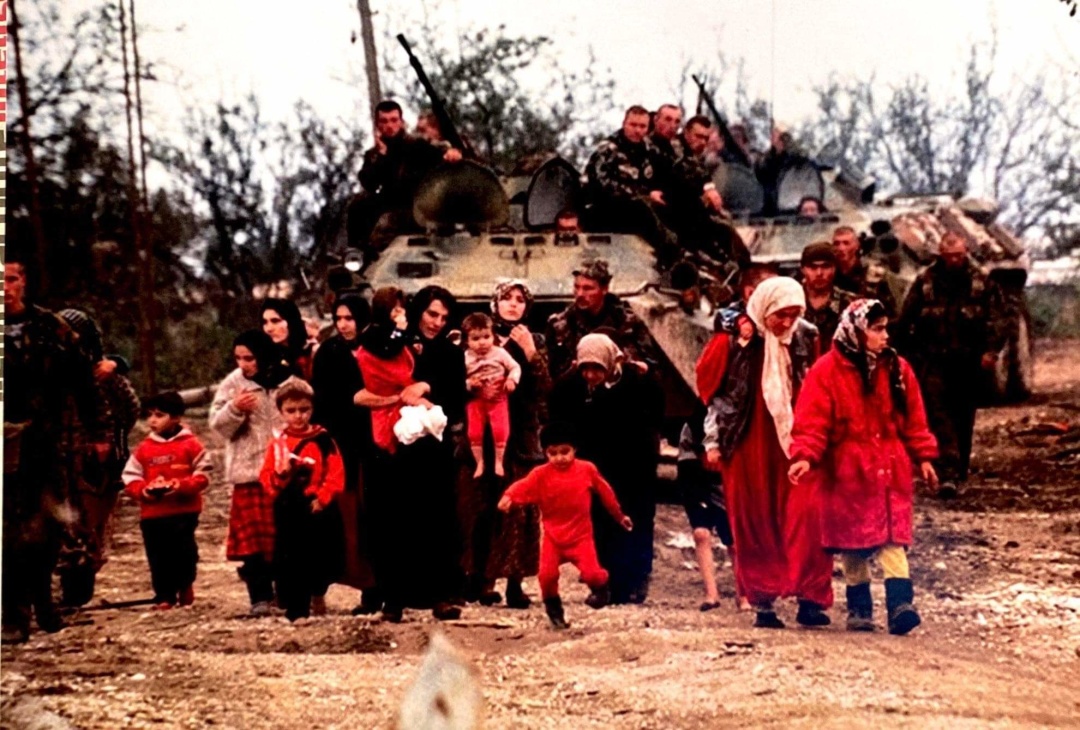 - POPOVA: They were then allowed to return. Also Crimean Tatars were evicted from us. They were then allowed to return.
- MASKHADOV: My father and mother were born in Kazakhstan during this deportation. All our relatives were expelled, all the people. During this forced deportation, they killed people, drowned in lakes, burned, shot sick people who could not move. We have lost almost half of our people. Then 13 years later they returned. But in no way this action was recognized by such a word as genocide. It was genocide. We were expelled because we were Chechens and were accused of helping the fascists, Hitler even at that time. Although we were not occupied.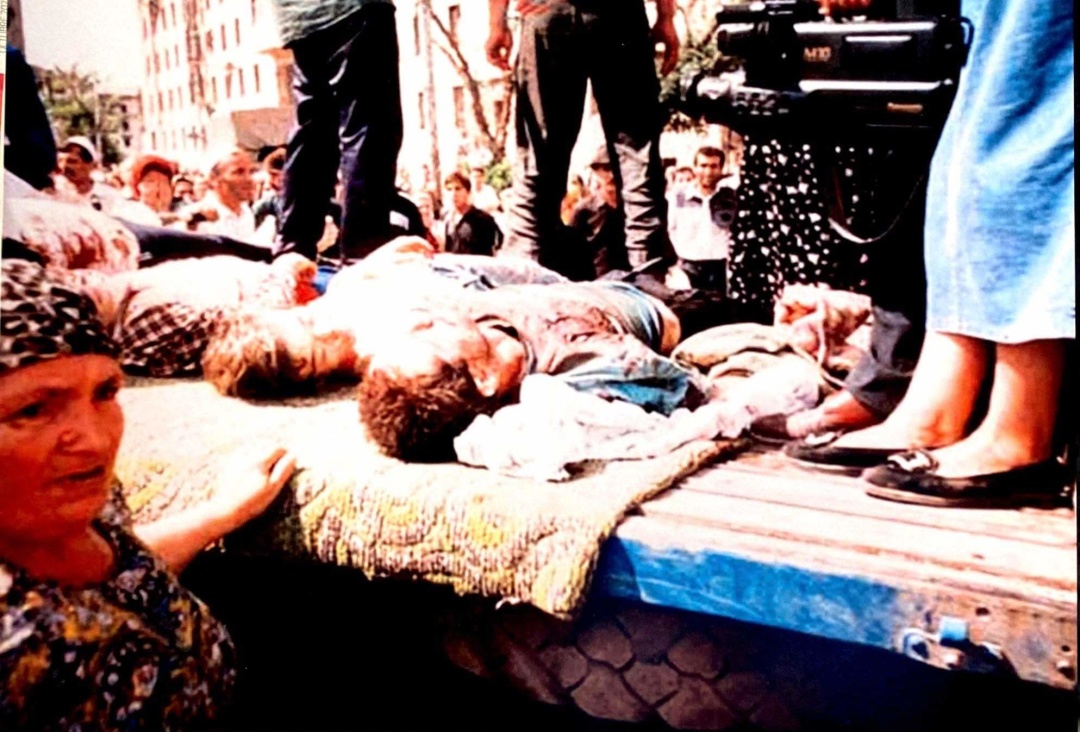 - POPOVA: How do you assess the conduct of military operations in Ukraine?
- MASKHADOV: Good question. When the army of these Russian terrorists invaded, the war was already starting. There was talk that there are so many Russian troops, they can take Kyiv. I was sure that they would not pass, no one would take Kyiv. They can occupy some part. But they won't be able to occupy a large part of it. Why do I say this? I have known Ukrainians for a long time, we had good relations. My father had Ukrainian colleagues and we are friends to this day. By the way, I went to them here. I know your spirit, how you love your homeland, your land, your people. In the war, first of all, it is not the weapon that wins, but the spirit of this people. When you fight for your land, then you can fight very well, resist such invaders. Yes, in our Russian-Chechen war they invaded our city. We launched them into the city, because we did not have the strength to hold fronts there. We launched their city and defeated these troops. In one night, about 300 tanks burned in our city and thousands of Russian invaders were killed. That is, we dealt the most powerful blows as we could. We fought without any outside support, not with weapons, nothing.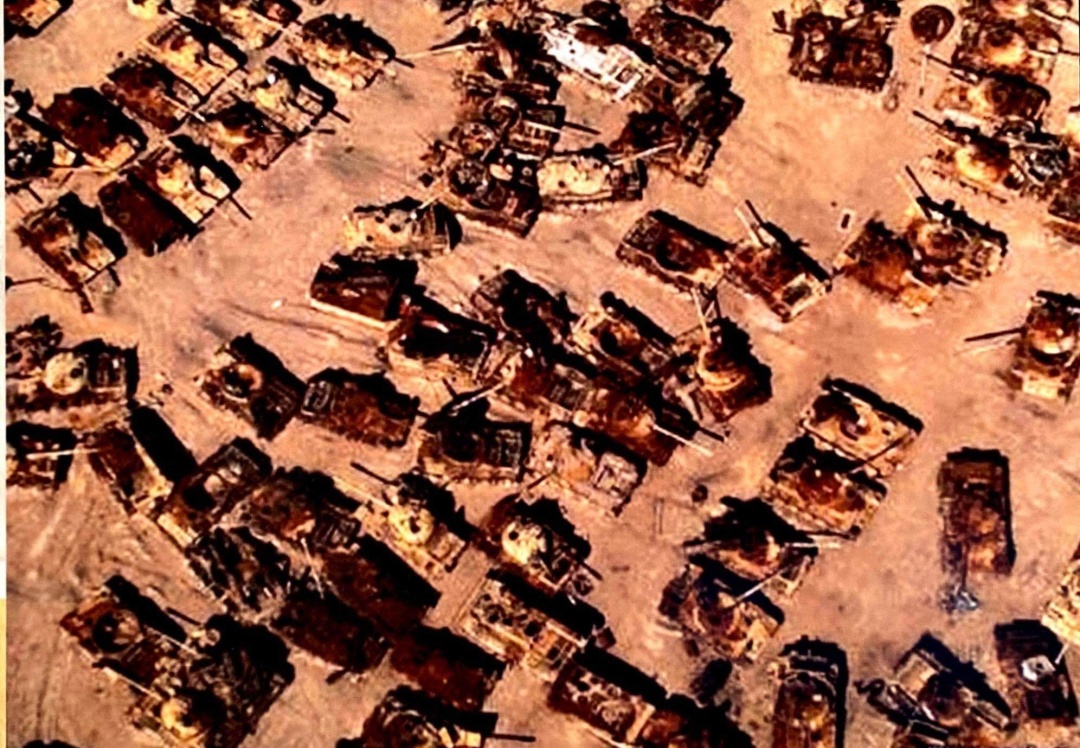 - POPOVA: You have already said that you should not trust the Russians. But is there anything else that you can recommend to Ukrainians?
- MASKHADOV: Now in this situation, of course, I only think about how quickly all this end, peace comes. But as we can see, Russia does not want this, shelling cities to this day. I believe that all of us Ukrainians, Chechens and other peoples of the Baltic, for example, the Caucasus, must somehow resist this monster together. Because the events that unfolded here - this war concerns us all. That is why I am here in Ukraine. I came here because we have only one enemy. Because I have very good relations with the Ukrainians. I want to be here next to you. I will only call on others to help Ukraine today.
Tatyana Popova
Photos provided by Tatyana Popova