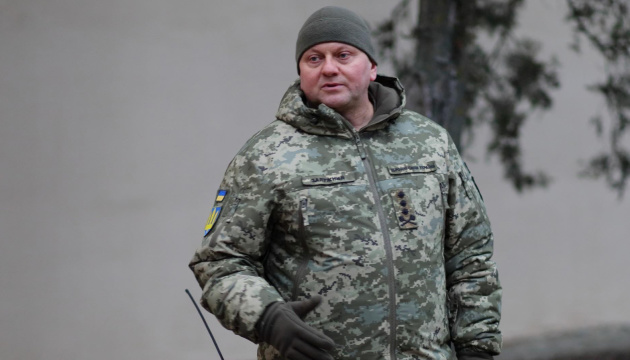 Commander-in-Chief Zaluzhny: Ukraine needs M142 HIMARS, M270 MLRS
Commander-in-Chief of the Armed Forces of Ukraine Valeriy Zaluzhny informed Chairman of the Joint Chiefs of Staff, General Mark Milley about the operational situation in various directions and pointed out Ukraine's need for M142 HIMARS and M270 MLRS systems.
"Traditionally I have briefed my American counterpart on the operational situation. In particular, about enemy's main effort shifts towards Luhansk direction, were in the vicinities of Popasna, Kreminna, Torske the heavy fighting is going on as well as about the shift to conterattacks on Kharkiv and Izium directions. Emphasized the resumption of the cruise missiles use by the Russian aggressor," Zaluzhny posted on Telegram.
According to the Commander-in-Chief, the main elements of these actions are the destruction of logistical routes to provide military and technical assistance to Ukraine. On May 3, 14 cruise missiles were used, which were fired from TU-160 strategic bombers from the Caspian Sea. As of last night, 8 cruise missile launches on Ukraine's territory were recorded. Therefore, the provision of multiple launch missile systems, such as M142 HIMARS and M270 MLRS, to Ukraine is crucial.
Zaluzhny thanked the partners for the assistance sent to Ukraine and assistance in learning how to use new weapons and equipment.
As reported, the United States continues to supply 155mm M777 howitzers to Ukraine, with more than 90% of the planned batches delivered so far.
ol