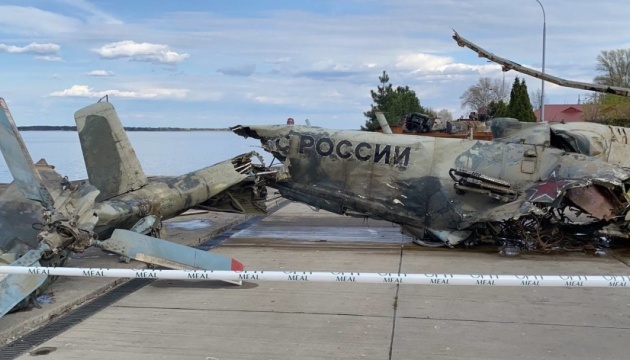 Russian helicopter, storming Hostomel airfield, lifted from Kyiv Reservoir
A video showing a Russian Mi-35M helicopter, which had been storming the Hostomel airfield in the first days of Russia's large-scale invasion of Ukraine and was shot down over the Kyiv Reservoir, has appeared on the Internet.
"That's how deplorable a Russian helicopter Mi-35M, lifted from the Kyiv Reservoir, looks. By the way, such a helicopter costs $36 million," ArmyInform media outlet reports.
In the first days of the Russian Federation's large-scale invasion of Ukraine, the Ukrainian military used Stinger MANPADS to down an enemy helicopter over the Kyiv Reservoir. It was one of those storming the Hostomel airfield. Now the Russian Mi-35M joins the cemetery of destroyed enemy equipment.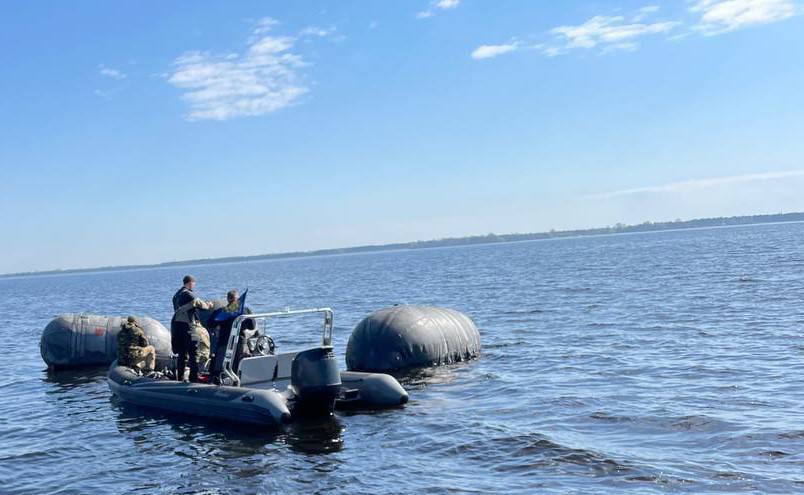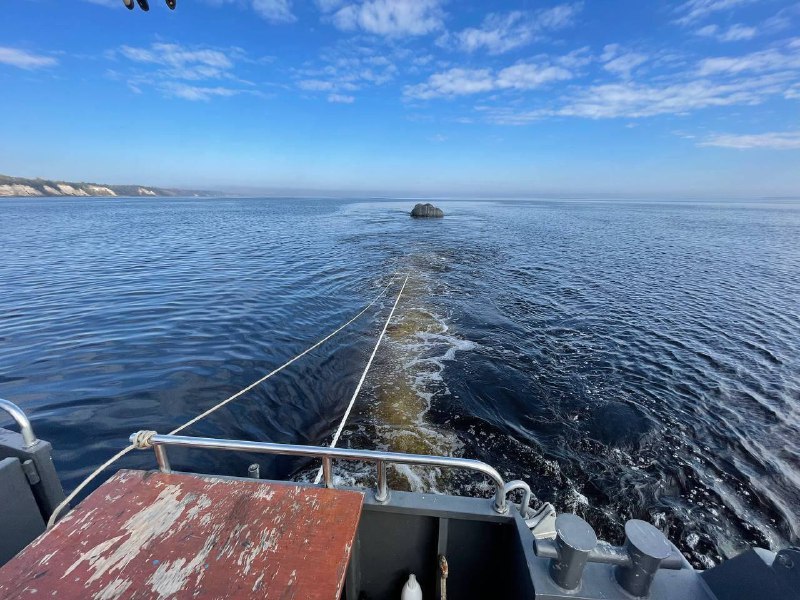 Mi-35M is a Russian multi-role combat helicopter designed by Mil Moscow Helicopter Plant and manufactured by JSC Rostvertol. It is produced both for export and for the needs of the Russian defense ministry. It is intended for the destruction of armored vehicles, fire support of ground forces, landing and evacuation of the wounded, as well as transportation of goods.
As reported, in early May, the Armed Forces of Ukraine destroyed a Russian combat Ka-52 Alligator helicopter which costs about $ 15 million.
Photo credit: State Border Guard Service of Ukraine
ol