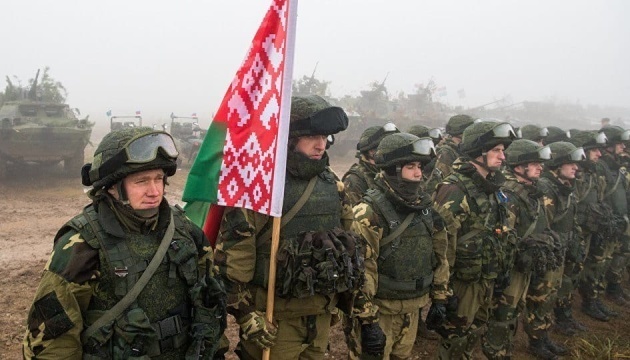 Russia will likely seek to inflate threat to Ukraine from military exercises in Belarus - UK Ministry of Defense
Russia will likely seek to inflate the threat posed to Ukraine by military exercises in Belarus in order to prevent the Ukrainian Armed Forces from moving its forces from the north to the east of the country.
According to Ukrinform, the UK Ministry of Defense said this in its latest intelligence update published on Twitter.
"Russia will likely seek to inflate the threat posed to Ukraine by these exercises in order to fix Ukrainian forces in the North, preventing them from being committed to the battle for the Donbas," the ministry said.
According to the update, Belarusian land forces have been observed deploying from garrison to the field, for exercises.
"This is in line with seasonal norms as Belarus enters the culmination of its Winter Training cycle in the month of May. Deviation from normal exercise activity that could pose a threat to allies and partners is not currently anticipated," the ministry added.
The Belarusian armed forces began sudden large-scale drills on May 4 to test their combat readiness.
On February 24, Russian troops launched a full-scale invasion of Ukraine. They are destroying infrastructure and shelling residential areas of Ukrainian cities, towns and villages using artillery, multiple rocket launchers and ballistic missiles.
The United States, the European Union and other countries have imposed sanctions on the aggressor country.