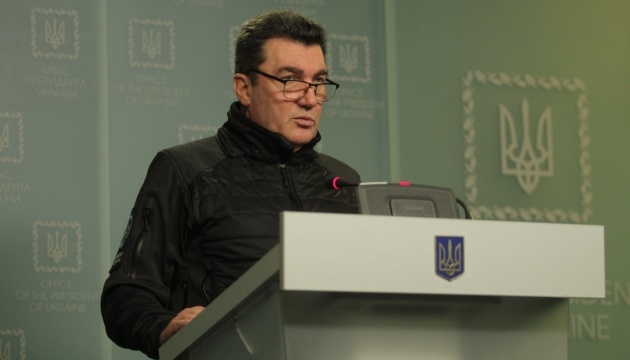 Not enough weapons to unblock Mariupol right now – Danilov
It is impossible to conduct a military operation to unblock the city of Mariupol right now, as Ukraine does not have enough heavy weapons and armored vehicles.
The relevant statement was made by National Security and Defense Council of Ukraine (NSDC) Secretary Oleksiy Danilov in an interview with ISLND TV, an Ukrinform correspondent reports.
"All of them [Mariupol defenders – Ed.] are heroes, all of those who are staying there. If there had been the tiniest opportunity to release them through the military campaign, this would have happened. Unfortunately, we do not have enough heavy weapons and armored vehicles today. If we had had them, rest assured, the President would have given a command, and such special operation would have been carried out," Danilov told.
A reminder that the Russian armed aggression has caused one of the worst humanitarian catastrophes in the city of Mariupol. Russian troops are bombarding unarmed civilians and blocking the delivery of humanitarian aid. Ukraine's Azov Regiment, National Guard, marines and motor riflemen continue to fight against the aggressor within the Mariupol-based Azovstal plant.
On May 3, 2022, a total of 156 people evacuated from the Azovstal plant arrived in the city of Zaporizhzhia. They are provided with necessary aid.
mk