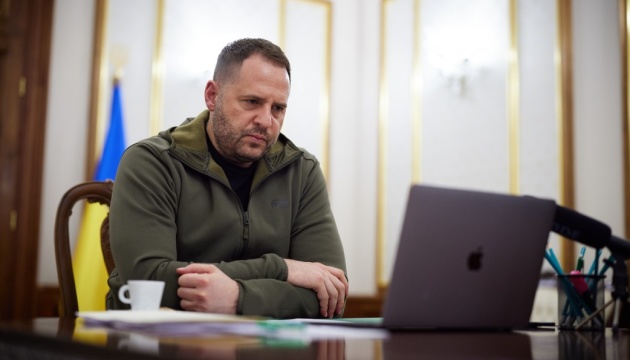 Russian missile strikes will not stop military aid to Ukraine - Yermak
With missile strikes, Russia is trying to stop military aid coming to Ukraine from Western partners, but it will not be able to do so.
The head of the President's Office, Andriy Yermak, said this on Telegram, according to Ukrinform.
"Russia really wants to stop Western aid with missiles -- our new and powerful weapons. But it will not stop. Everything will be Ukraine," he said.
Late on May 3, Russian troops launched missile strikes across Ukraine.
Photo: President's Office