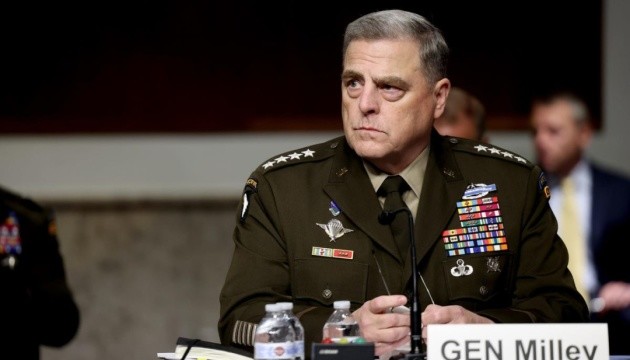 Ukrainians effective in using weapons provided by Western partners - General Milley
Chairman of the Joint Chiefs of Staff, Chief of Staff of the United States Army General Mark Milley has acknowledged that the Ukrainian Army is highly effective in using western weaponry provided by partners, including the U.S.
The statement came as Milley was speaking at a Senate hearing on Tuesday, May 3, according to Ukrinform's own correspondent.
"You're seeing the ubiquitous use of precision munitions, you're seeing the use of drones, for example, unmanned aerial vehicles, you're seeing the very effective use of air defense systems," Milley said, adding this serves to deny the Russians at the airspace.
He noted that the most effective weapon the Ukrainians used so far has been anti-tank weapons.
"And of course, Javelin is what we have, but, many of the countries are providing all kinds of NLAWs and kind of Gustafs and RPGs, a wide variety of anti-tank weapons," stressed General Milley.
Therefor the "combination of all of that together has led the Russians to not achieve the successes that they thought they were."
As Ukrifnorm reported earlier, the Pentagon stated that the U.S. had transferred to Ukraine over 5,000 Javelin missiles since the start of Russian invasion, as well as a Phoenix Ghost unmanned aerial system, and other assistance, including the larger part of the intended batch of M777 howitzers. The Ukrainian Army has already received "almost all" counterbattery radars as part of the U.S. lethal aid as well.