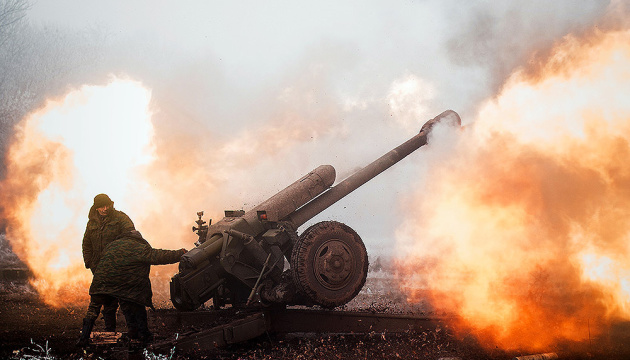 Russian troops shell Vuhledar in Donetsk region, killing three people
Russian troops have been shelling the town of Vuhledar in the Donetsk region from artillery since 05:00 on Tuesday, with three civilians reported to have been killed in the shelling.
The regional civil-military administrations said this in a joint report on the situation in the regions of Ukraine as of 08:00 on May 3, according to Ukrinform.
In the Donetsk region, Lyman and Avdiivka are under nonstop enemy fire. The evacuation of the population from front-line settlements continues. The evacuation of people is also underway in Mariupol.
In the Luhansk region, the main efforts of the Russian army are concentrated on establishing control over Rubizhne and Popasna. Last night there was a heavy shelling of Rubizhne and this morning there was a shelling of Novodruzhesk. The details about casualties and the consequences of the shelling are being clarified. Some 20 people were evacuated.
Last night, the enemy fired at Kharkiv. According to preliminary reports, no one was injured. In the Kharkiv district, as a result of the shelling this morning, a fire broke out at one of the enterprises. Data on the injured are being clarified. Rescuers are working at the scene. In the Kharkiv region, the Russians fired on Zolochiv, Barvinkove, and Derhachi. No casualties were reported.
The situation in the Kherson region remains difficult, with explosions and shelling recorded throughout the territory. The invaders continue to loot. The situation is critical in temporarily occupied villages.
In the Mykolaiv region, on the evening of May 2, Russians conducted attacks and struck the area of the sea in Ochakiv. Russian troops also fired at Mykolaiv. As of this morning, there are no casualties. The details are being clarified.
Last night passed peacefully in Odesa. In the evening, the enemy launched a missile strike, damaging a religious building and hitting a city infrastructure facility and a residential building in Odesa. A 15-year-old boy was killed and a girl was injured in the attack.