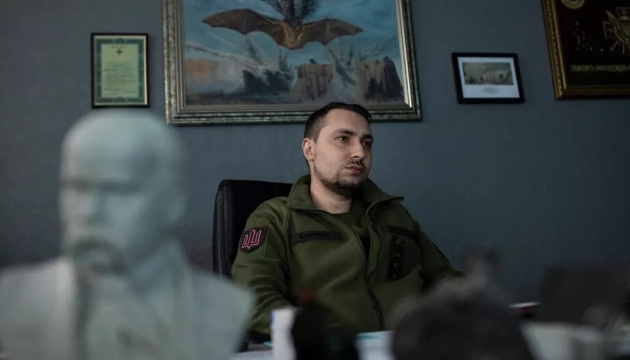 Defense intel chief suggests two scenarios for ending war with Russia
Kyrylo Budanov, head of the Main Intelligence Directorate of the Ministry of Defense of Ukraine, sees two scenarios for ending the war with Russia – the disintegration of the Russian Federation and a change of its leadership.
The top spy spoke in an interview with NV, Ukrinform reports.
The first is the disintegration of Russia into three or more parts. And the second option is the relative preservation of the territorial integrity of Russia with a change in the country's leadership.
According to Budanov, in the latter case, the new leader will have to state that Russia has nothing to do with the war and that it was designed by a "sick dictator." Then Russia will withdraw from all the territories it has once occupied – from the islands of Japan to Königsberg, which belongs to Germany.
"These are the two ways. Most of Russia's military-political leadership is aware of this. And that's why there are so many attempts at dialogue with the Western world, despite the official rhetoric they all apply. But the unofficial one is completely different: they are afraid of losing their wealth. And they understand how it will all end very quickly for them," Budanov said.
The head of the defense intelligence, the agency referred to as the GUR, expressed confidence that Ukraine will win the war, noting that "leaving Putin a way to retreat is one of the strategies, but it is almost unrealistic. He is a war criminal in the eyes of the whole world. This is his end, he has driven himself into a dead end."
Photo: spiegel.de