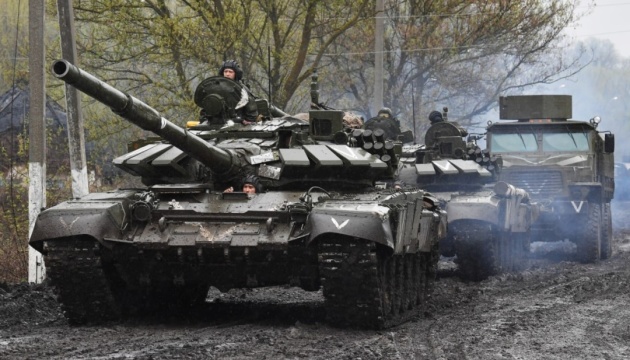 Russian forces launched 18 attacks on Luhansk region on May 1 – regional administration
Russian troops have launched 18 attacks on Luhansk region over the past 24 hours, killing three people.
Ukrinform reports this with reference to the latest update on the situation in the regions of Ukraine, which was provided by regional military and civil administrations as of 8:00 on May 2.
In Luhansk region, 28 houses were destroyed in enemy shelling. Three people were killed and three others were injured. Among the victims is a small child. In Lysychansk, a gymnasium burned down.
In Donetsk region, hostilities are ongoing. As a result of last night shelling, four people have been injured: two each in Velyka Novosilka and Volodymyrivka (Bakhmut district).
Air raid sirens were heard in Dnipropetrovsk region last night. In the morning, Russian troops shelled Synelnykivsky district several times. Warehouses were destroyed after missiles hit the industrial zone. According to the latest update, no casualties have been reported.
Last night Russian forces continued to shell residential areas of Kharkiv. Several fires broke out, rescuers are working on the site. According to preliminary information, no casualties have been reported. Fighting continues in Izium.
The situation in Kherson region remains difficult. Explosions and shelling are heard. The invaders continue fighting and looting. The situation in the villages temporarily occupied by Russian troops is critical.
iy