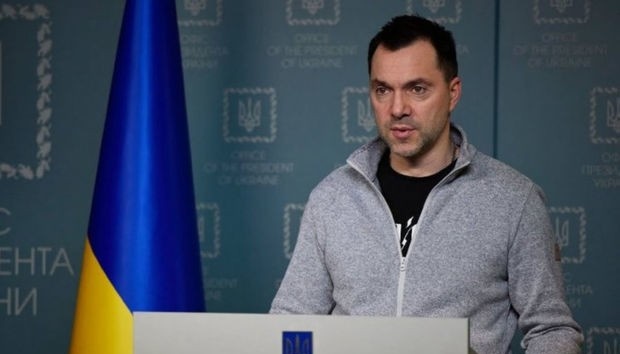 Russian mole exposed in Ukraine Army's General Staff - adviser to President's Office chief
Until recently, a Russian spy had been working at the General Staff of the Armed Forces of Ukraine. However, the enemy aide was exposed and detained by the Ukrainian security service.
That's according to Oleksiy Arestovych, an adviser to the head of the President's Office, who spoke in an interview with Feygin Live, Ukrinform reports.
According to the official, in addition to the enemy asset in the General Staff, several other persons were exposed, who had no connection to military headquarters.
"One of the Russian spies is an employee of the General Staff of the Armed Forces of Ukraine. The others had been tasked f shooting down a passenger plane over Russia or Belarus. After that, they (Russia - ed.) would blame the Ukrainian side," Arestovych said.
He added that this false-flag attack was allegedly supposed to be carried out using Ukrainian weapons - portable anti-aircraft missile systems. The spies planned to obtain the weapons, used by our troops, through volunteers. To this end, they had been trying to win trust of the latter, giving them real data on the movement of Russian troops, giving away the coordinates of Ramzan Kadyrov's ethnic Chechen unit.
"There are three components to this story that describe everything that's happening in the Russian army now. The first is shooting down a passenger plane, the second is deceiving their leadership, and the third is setting up the Kadyrovites," Arestovych concluded.
As reported earlier, on February 24, Russia launched a new phase of the eight-year war against Ukraine - a full-scale offensive. The enemy has been massively shelling and bombing peaceful towns and villages. The Armed Forces, the Territorial Defense Forces, and the entire Ukrainian nation have put up fierce resistance to the Russian onslaught, inflicting heavy losses on the enemy.