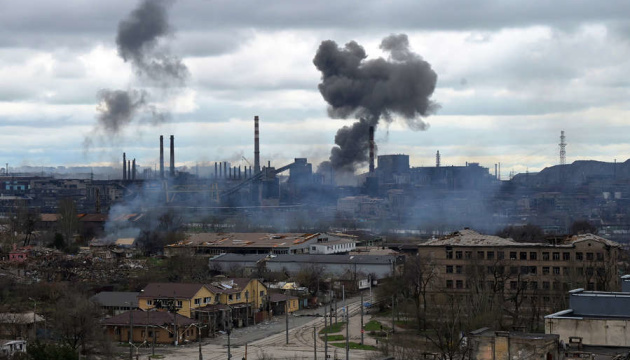 Zelensky: About 100 civilians evacuated from Azovstal plant
The evacuation of civilians has begun from the Azovstal steel plant in Mariupol, destroyed by Russian shelling. The first group of people is already heading to the government-controlled territory.
"Evacuation of civilians from Azovstal began. The 1st group of about 100 people is already heading to the controlled area. Tomorrow we'll meet them in Zaporizhzhia. Grateful to our team! Now they, together with UN, are working on the evacuation of other civilians from the plant," President of Ukraine Volodymyr Zelensky posted on Twitter.
As reported, about 1,000 civilians and Ukrainian servicemen, including about 600 wounded, still stay in the plant's territory.
Mariupol experiences one of the biggest humanitarian catastrophes caused by Russian aggression. The invaders bomb unarmed residents, block the delivery of humanitarian aid, and deport Ukrainian citizens to the depressed regions of Russia.
Soldiers of the Azov Regiment, marines, and motorized riflemen continue to defend Mariupol.
ol