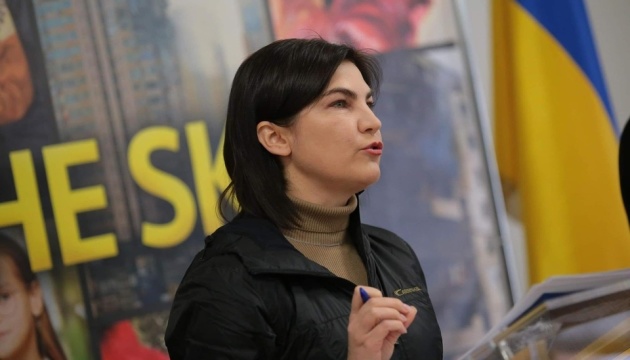 Ukraine initiates more than 9,000 cases over Russia's military crimes
More than 9,000 cases have been initiated over Russian war crimes committed in Ukraine, and the process of bringing criminals to justice has already begun.
Ukraine's Prosecutor General Iryna Venediktova said this during a nationwide telethon on Ukrainian TV channels, Ukrinform reports.
"To date, we have 9,158 cases over war crimes. Every day we have grounds to initiate more and more new cases - the death of civilians, bombing, deportation of our people and children to the occupied territories or the territory of the aggressor state," Venediktova said.
According to her, the process of bringing to justice has already begun and a certain number of war criminals of the aggressor's army have been identified.
"In Kyiv, Sumy, Chernihiv regions, liberated from the occupation, we are launching the process of bringing to justice. We have already identified some war criminals. In Kyiv region, there are 15 people whom we are bringing to justice for torture, rape, and looting. Prosecution over the Chornobyl [NPP] seizure has also begun," Venediktova said.
On February 24, Russia launched a new phase of its eight-year war against Ukraine – a full-scale invasion. Russian troops have been shelling and destroying key infrastructure facilities, conducting massive shelling of residential areas of Ukrainian cities and villages using artillery, multiple rocket launchers and ballistic missiles.
iy