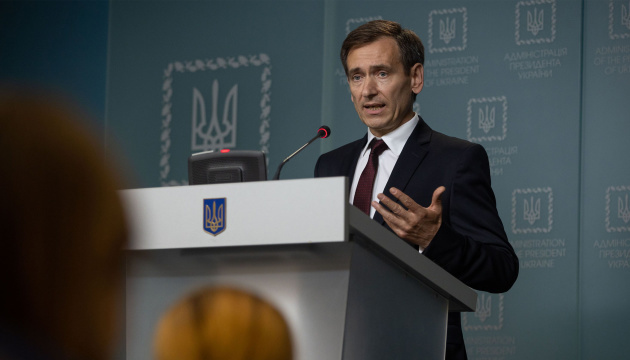 Coming days to be decisive in the war – Venislavskyi
The war is at its turning point, and the coming days will be decisive.
The relevant statement was made by Representative of the President to the Constitutional Court of Ukraine, Member of the Verkhovna Rada Committee on National Security, Defense and Intelligence Fedir Venislavskyi during a telethon, an Ukrinform correspondent reports.
"I believe we are now at the turning, critical point. The offensive operations of Russian troops have transformed from strategic into semi-tactical, as the enemy has failed to achieve any strategic success. There are some tactical advances for several kilometers in the direction of our positions, but they do not give any benefits to the enemy. Thus, I think the coming days will be decisive," Venislavskyi told.
In his words, Putin needs to show at least some successes before May 9.
"It is clear to everyone: after Putin's troops left the areas they had invaded near Kyiv, under the pressure of the Armed Forces of Ukraine, he needs to show some achievements in eastern Ukraine, partially in southern Ukraine," Venislavskyi noted.
According to Venislavskyi, in southern Ukraine, the Russian army is attempting to reach the administrative borders of Kherson Region and conducting offensive actions in the direction of Mykolaiv and Kryvyi Rih. In eastern Ukraine, Russian troops are trying to encircle the East Operational Tactical Group.
"This is what the enemy is trying to achieve at the moment. Within the temporarily occupied areas – Kherson, Zaporizhzhia Region, – they are actively building fortification structures to maintain these frontiers as long as possible. But, this will certainly not help them, as we understand how to counteract this," Venislavskyi stressed.
A reminder that, on February 24, 2022, Russian President Vladimir Putin initiated a full-scale invasion of Ukraine, starting a war. Russian troops are shelling and destroying the key infrastructure facilities, launching air and missile strikes on Ukrainian cities and villages, torturing and murdering civilians.
mk