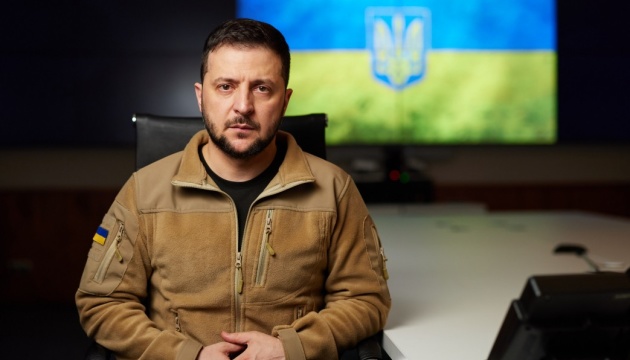 Zelensky: Russians fired more than 1,100 missiles across Ukraine over past two months
For the two months of full-scale invasion, Russian troops fired more than 1,100 missiles across Ukraine, dropped many air bombs, and wiped out some communities.
"In two months, they [Russians] used more than 1100 missiles against us. Countless bombs and artillery. They tortured, robbed, executed. They mined our land. Peaceful cities and villages were turned into hell. Some Ukrainian cities and communities were destroyed to the ground. But they did not achieve anything. And they will not achieve," President of Ukraine Volodymyr Zelensky said in his latest address.
He noted that Russia had launched the offensive against Ukraine in many directions two months ago, resorting to missile strikes, air raids, artillery, tanks.
Zelensky stressed that most in the world had not even believed on February 24 that Ukrainians would withstand more than a week. "A month ago, we still had to convince different countries that betting on Ukraine means winning. And now everyone knows it," the President noted.
Ukrainian state is a real symbol of struggle for freedom thanks to the courage, wisdom of our defenders, thanks to the courage of all Ukrainian men and women, Zelensky said.
As noted, a global anti-war coalition was formed in two months.
"Sanctions have already been imposed on Russia, which have taken away its future. Ukraine receives assistance from dozens of countries. This is support in the form of weapons, finances, necessary goods, direct political support," the Head of State stressed.
On February 24, the new stage of the eight-year Russian-Ukrainian war began – a full-scale invasion of Ukraine. Russian troops shell and destroy key critical and civilian infrastructure, brutally killing Ukrainians.
Photo credit: President's Office
ol