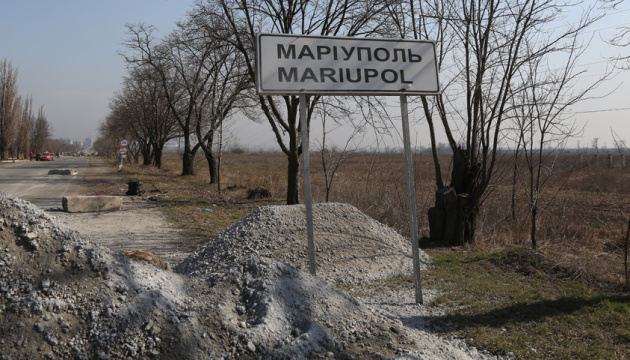 Another mass grave found near Mariupol
The third mass grave has been found outside Mariupol, in the village of Staryi Krym.
The Mariupol City Council reported this on Telegram, Ukrinform reports.
"A mass grave was found in the village of Staryi Krym. This is the third mass burial site near Mariupol," the report reads.
It is noted that the satellite recorded the excavated trenches in the cemetery of Staryi Krym, which appeared on March 24 - after the village was occupied by Russian forces. The satellite photo provided by Planet shows that they are 60-70 meters long.
Two weeks later, the photo as of April 7, shows that the burial place increased. Part of the trenches was filled up.
The City Council added that on April 24, it became known about new tranches. The length of the mass grave increased to more than 200 meters.
As reported, Russian troops have caused a major humanitarian catastrophe in Mariupol. The invaders are bombing unarmed residents and blocking humanitarian aid.
According to the mayor of Mariupol, since the beginning of the Russian invasion, up to 20,000 civilians were killed in the city, besieged by the Russian invaders.
About 150,000 civilians were evacuated from Mariupol to the territory controlled by the Ukrainian authorities. About 120,000 civilians remain in the city.
About a thousand civilians may be buried in a mass grave on the outskirts of Mariupol, in the village of Vynohradne.
Another satellite image made earlier showed the sector of mass burials in Manhush outside Mariupol. Between 3,000 and 9,000 civilians killed by Russians may be buried there.
iy