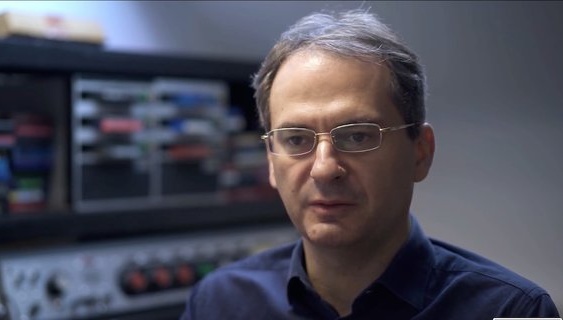 Russia has used up about 70% of its high-precision missiles since war-start - Bellingcat
Russia has used about 70% of its arsenal of high-precision missiles, although the country is able to produce them independently.
This was stated by Christo Grozev, an investigative journalist, executive director and chairman of the board of the Bellingcat platform, who spoke with Ukraine 24 TV, Ukrinform reports.
"They have about 30% of what they started the war with. There is also the question: who is operating these missiles? After all, the resource that can work with these missiles is also limited. Our intelligence suggests this is about 30 to 40 people. After all, Ukraine is working not only to shoot down and destroy missiles, but also to identify persons who can program these missiles. Therefore, I won't be surprised if not only hardware but also so-called software runs out in Russia,"Grozev said.
Commenting on Russia's attempts to capture Mariupol, the journalist noted that even if the battle for Mariupol is now tactically lost, it doesn't mean defeat in the battle, as the reason for not being able to retain control of Mariupol is the lack of weapons, not the Army or lack of motivation. Currently, time is working for Ukraine, as high-precision weapons are being supplied every week, and what Ukraine could not do a week ago will most likely be possible in two to three weeks, Grozev believes.
"At this stage, 19 nations are ready to provide high-tech weapons to Ukraine, which gives reason for hope," he said.
As previously reported, Ukrainian defenders have eliminated about 21,800 Russian invaders as of April 24. The enemy also lost 873 main battle tanks, 2,238 armored combat vehicles, 408 artillery systems, 147 MLR systems, 69 air defense systems, 179 aircraft, 154 helicopters, 1,557 motor vehicles, eight ships/cutters, 76 fuel tankers, 191 operational and tactical-level UAVs, 28 units of special equipment, and four tactical missile launchers.