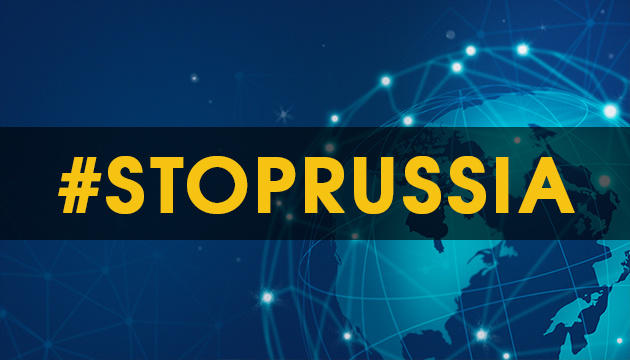 Provocation in Kherson region: Russian tanks flying Ukrainian flags fire on occupied territories
In order to discredit the Armed Forces of Ukraine, the Russian military carries out provocations in Kherson region by shelling the occupied territories from tanks flying Ukrainian flags.
In particular, Russian tanks flying Ukrainian flags broke into to the outskirts of the village of Hrozove, Kherson region. The column then moved in the direction of Molodetske village, Ukraine's Operational Command "South" informed in an address posted on YouTube.
"Thus, the enemy tries to simulate the presence of units of the Armed Forces of Ukraine in the occupied territories, firing from these tanks on the captured localities, giving the local population a fake picture of the Ukrainian military attack on civilians in Kherson region," the Command says.
As noted, in the temporarily occupied territories of Kherson and Mykolayiv regions, Russian troops continue to exert psychological and fire pressure on civilians, carry out propaganda activities to agitate the population against the Ukrainian government and for the creation of pseudo-republics, discredit the Armed Forces of Ukraine with fake attacks and shelling.
Ukraine's Operational Command "South" emphasizes that the defenders of Ukraine do not fire on civilian objects and the population, do not open fire on settlements where Russians are hiding behind civilians.
Last night, Ukrainian missile and artillery units launched 12 attacks on the invaders' positions. The enemy suffered losses: 11 servicemen and three units of equipment, including armored vehicles.
About 20 units of the Russian Navy remain in the Black Sea operational zone, including submarines carrying missile weapons.
As reported, Ukrainian defenders eliminated about 21,800 Russian servicemen from February 24 to April 24.
ol