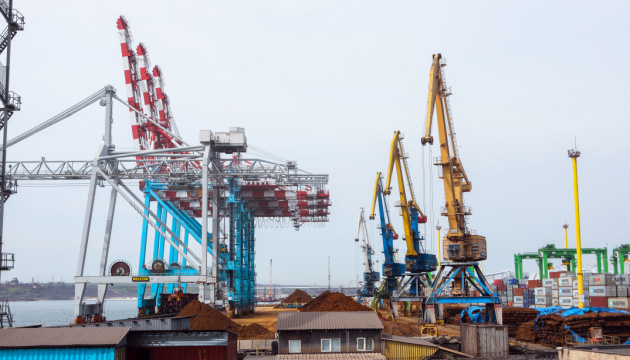 Russians may have exposed own plan of chemical attack on Pivdenny seaport
The Russian Federation is spreading a fake report about a chemical attack that's allegedly being prepared, targeting Ukraine's Pivdenny seaport area, cynically accusing Ukraine of the plot.
That's according to a spokesman for the Odesa Regional Military Administration, Serhiy Bratchuk, Ukrinform reports.
"Odesa and the surrounding region remain in a major focus of Russia'sspecial psyop forces, which have so far resorted to using an 'information alibi,' warning of possible provocations in Ukrainian cities during Easter, including Odesa," said Bratchuk.
According to the spokesperson, Russian propaganda had started spreading disinformation about "Ukrainian chemical weapons" in early March when the Kremlin claimed that in Ukraine, allegedly in the framework of joint programs with the Pentagon, laboratories for the manufacture of chemical and biological weapons were operating. This outright lie was refuted by the U.S. Embassy in Ukraine on March 9.
The spin about the Pivdenny port attack is also part of a psyop, a piece of purposeful misinformation circulated by Russia, designed to "divert international attention from their bloody crimes."
Bratchuk called on the local residents to verify the news they are consuming.
"The enemy's goal is to sow panic among the people. It's about psychological pressure, first of all – on the civilian population. It's also about justifying their own future provocations, which they may have prepared for us," the official added.
It should be noted that the Russians have already tried to launch a missile attack on the facilities in the Pivdenny port, which was successfully countered by Ukrainian air defense units on Saturday night as two Russian cruise missiles flying toward the port were downed.
As Ukrinform reported, on April 23 the enemy fired missiles on Odesa. The strike took eight lives, leaving at least 18 civilians injured.