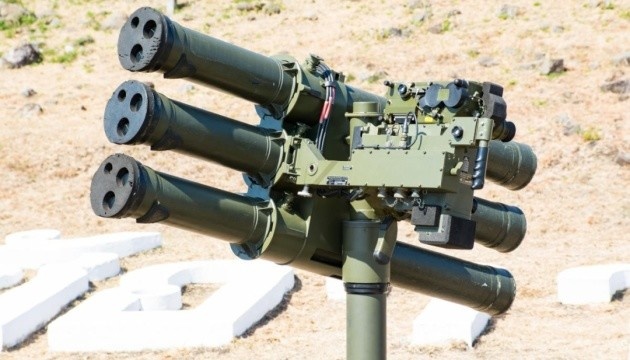 Ukrainian paratroopers congratulated Her Majesty Queen Elizabeth II on her birthday
Paratroopers of the 95th Airborne Forces prepared a special gift for the 96th birthday of Queen Elizabeth II, firing an accurate shot at the Russian military UAV Orlan with Starstreak MANPADS provided to Ukraine by Great Britain. They dedicated this launch to the Queen.
This was announced by Officer 95 Airborne Brigade Yuri Kochevenko on his Twitter page.
"Thank you for your support, Your Majesty! Glory to Great Britain! Glory to Ukraine! God save the Queen! " The tweet reads.
This lucky shot from thaw British #Starstreak we dedicate to Her Majesty #QueenElizabeth. And congratulations on her birthday! Thank you for your support Your Majesty. Glory to the Great Britain! Glory to Ukraine! God save the Queen! 🇬🇧❤️🇺🇦

P.S. we need more of these 😌 pic.twitter.com/sjnglFW2Mx

— Yuriy Kochevenko (@Kochevenko) April 22, 2022
Russia is using UAV Orlan for conventional and radio intelligence, jamming and adjusting artillery fire. Therefore, every downed UAV of this type is saving the lives of Ukrainian defenders.
Typically, these drones operate at altitudes that were unattainable for the weapons that the Armed Forces of Ukraine have. But the British Starstreak MANPADS changed the balance of power on the battlefield.
"We need more of them," paratrooper Officer Yuri Kochevenko said.