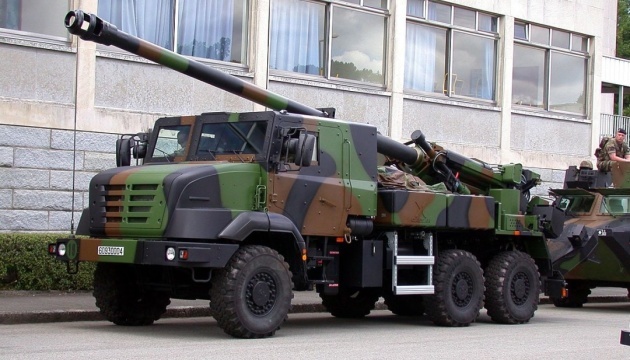 Macron announces supply of Milan anti-tank systems, Caesar howitzers to Ukraine
French President Emmanuel Macron has announced the supply of Milan anti-tank missiles and Caesar self-propelled howitzers to Ukraine.
Macron said this in an interview with France's media outlet Ouest-France, Ukrinform reports.
"We are delivering significant equipment, from Milan to Caesar. I think we have to continue on this route. Always with the red line that we will not become parties to the conflict," Macron said.
When asked about arms supplies to Ukraine by France and Germany, Macron also said: "We have the same strategy as the chancellor, which means that we will aid the Ukrainians as much as possible but must be careful never to become parties to the conflict".
Caesar is a French 155-mm self-propelled howitzer, which is designed to destroy manpower, artillery batteries, earth shelters, as well as to provide passages in minefields and field barriers.
Milan is a guided second-generation anti-tank missile manufactured by the Franco-German Euromissile consortium. Milan is a system with mass production as it is the main European short-range anti-tank weapon.
iy