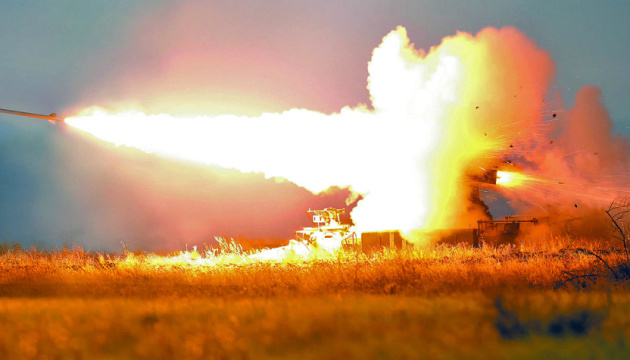 Ukraine's air defense units down enemy aircraft, helicopter, cruise missile over past day
Over the past day, April 19, Ukraine's air defense units downed Russian aircraft, helicopter, and cruise missile.
"On April 19, nine air targets of the Russian occupiers were downed by the air defense units of the Air Force, the Land Forces, and the Air Assault Forces in the east and south of Ukraine," the Air Force Command of the Armed Forces of Ukraine posted on Facebook.
In particular, Ukrainian defenders shot down an aircraft (probably a Su-34 fighter-bomber), a Ka-52 helicopter, five unmanned aerial vehicles (UAVs), and a cruise missile.
As reported, Russian troops lost about 20,800 personnel, 802 tanks, 2,063 armored personnel vehicles, 386 artillery systems, 132 MLRS, 67 anti-aircraft systems, 169 aircraft, 150 helicopters, 8 boats / cutters, 76 fuel tanks in Ukraine from February 24 to April 19.
ol