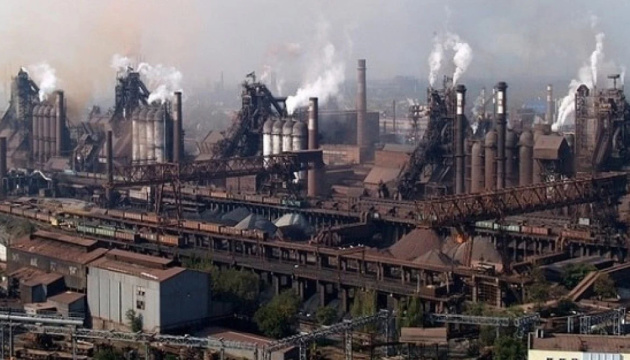 Many civilians hiding from shelling at Azovstal plant – Mariupol police
A large number of civilians – women, the elderly, children, including an infant, are hiding in the territory of the Azovstal iron and steelworks in Mariupol.
"There are a lot of civilians in the territory of the Azovstal plant: children, including an infant, women, the elderly. These people hide from shelling at the plant's storage facilities, they do not trust the Russian military because they saw what was happening in the city," chief of the Mariupol patrol police Mykhailo Vershynin told Mariupol TV in a comment on YouTube.
Vershynin notes that the Russians use the civilian population left in Mariupol – about 100,000 people – to clear the rubble and gather dead bodies. People "work" for food, in particular at mass graves. Thus, the Russian army covers the tracks of its crimes.
According to the patrol police chief, absolutely everyone in the city is forced to wear white bands on the right leg and the left arm. All servicemen from the Russian army and the so-called "Donetsk People's Republic army" have the same markings.
"By marking civilians in this way, they bring the local population to the rank of combatants. Then they deliberately send these people to firing points, where they may die," Vershynin said.
On April 17, President Zelensky said in his video address that Russian invaders, who get ready to launch an offensive in eastern Ukraine, want to wipe out the towns and communities of Donetsk and Luhansk regions.
ol