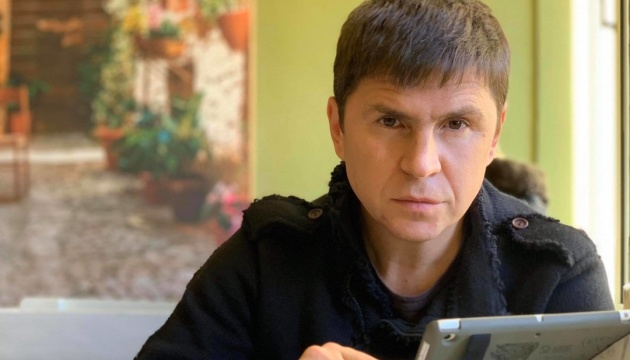 In occupied areas, locals losing any illusions about Russia - Ukraine official
In the temporarily occupied territories of Donetsk and Luhansk regions, residents are beginning to lose any illusions they might have had about Russia.
That's according to Mykhailo Podoliak, an adviser to the head of the President's Office, Ukrinform reports.
"Russia has been talking about saving Donbas for 8 years. Now the masks are thrown off. Mariupol was obliterated, rocket attacks on Kramatorsk, forced mobilization," Podoliak tweeted.
Russia continues to forcibly draft all male residents aged 18 to 60. Not even connections or ties to the local "administration" can save those people from conscription, as Russian handlers are dissatisfied with the plan implementation, Podoliak noted.
Those mobilized are thrown into the war grinder as "cannon fodder" with no training or equipment provided. The Russian soldiers send them forward to locate Ukrainian firing positions, the adviser said, noting that families have started receiving "death papers" on the mobilized men. "Losses are insane," Podoliak stressed, adding that the Russians begin to mobilize children aged 17."
"Illusions about Russia have vanished among the local residents," the tweet reads. "When Ukraine frees Donbas, peace will return there."
As Ukrinform reported, the Verkhovna Rada Commissioner for Human Rights, Liudmyla Denisova, said the Russians in the occupied Donbas are drafting even artists with no military training whatsoever, sending them to fight against the Ukrainian Army.