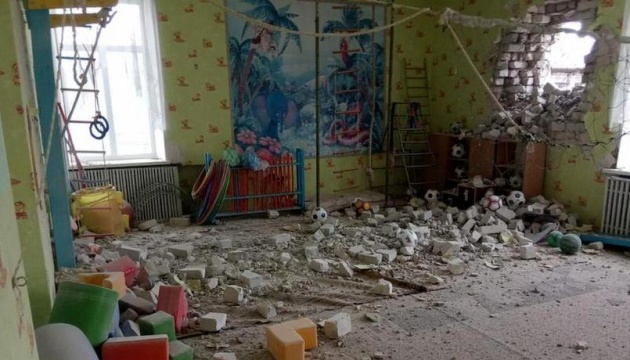 Russian troops already killed 202 children in Ukraine
In Ukraine, 202 children have already been killed as a result of the actions of Russian servicemen.
"More than 563 children have been affected in Ukraine as a result of full-scale armed aggression by the Russian Federation. According to official data from juvenile prosecutors, 202 children were killed and more than 361 were injured," the Prosecutor General's Office posted on Telegram.
As noted, these data are not final, as work is underway to establish the number of casualties in areas of active hostilities, in the temporarily occupied and liberated territories.
According to the data received by juvenile prosecutors, most children were affected in Donetsk region – 117, Kyiv region – 106, Kharkiv region – 89, Chernihiv region – 54, Kherson region – 41, Mykolayiv region – 40, Luhansk region – 36, Zaporizhzhia region – 23, Kyiv city – 16, Sumy region – 16, Zhytomyr region – 15.
A body of a 14-year-old boy was found while documenting the criminal offenses committed by the Russian army in Bucha district of Kyiv region.
A 15-year-old boy was killed in the shelling of the village of Havrylivka, Novooleksandrivka district, Kherson region on April 15.
In Izium district of Kharkiv region on April 16, Russian troops fired on a car by which a family was trying to evacuate from Izium. A 15-year-old girl was injured.
As a result of enemy bombing and shelling, 1,018 educational establishments have been damaged, of which 95 were completely destroyed.
As reported, according to the Health Ministry data, 174 children are being treated in health care facilities, 150 were released, and five children died as a result of Russia's armed aggression.
ol