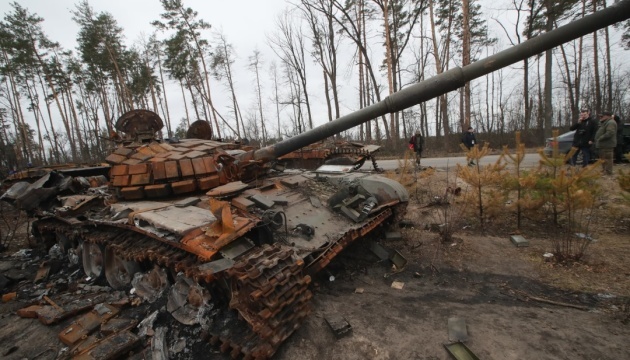 Production of tanks halts in Russia – intel reports
The production of new tanks in the Russian Federation is halted due to financial problems and lack of imported components.
"Russia's Uralvagonzavod tries to overcome the crisis caused by the imposed sanctions. Uralvogonzavod (Nizhniy Tagil) is a Russian manufacturer of armored vehicles, primarily the main Russian tank T-72. Since the beginning of the war in Ukraine, the company has faced numerous financial problems. Rising loan interest rates, lack of funds to service foreign currency loans, rising prices for materials and components (including armored steel) – these and other problems have significantly complicated the production of most types of military equipment," the Chief Directorate of Intelligence of the Ministry of Defense of Ukraine posted on Telegram.
It is noted that, despite the widely advertised "import substitution campaign", Russia is not able to continue producing high-tech weapons independently, without imported components supplies.
"Therefore, the plant is forced to seek a solution to financial problems, including by requiring 100% advance payments under government contracts. Production of new equipment, including T-90 and T-14 (Armata) tanks is stopped," Ukraine's intelligence informs.
According to the Chief Directorate of Intelligence data, an "operational headquarters" was set up at the Uralvagonzavod. Its main task is the repair of military equipment damaged in the war with Ukraine.
As reported, due to inflation and international sanctions, performance of military order is stalled in Russia. While the Russian Defense Ministry insists on price fixing, this leads only to losses for a designated "single executor of the military order."
ol