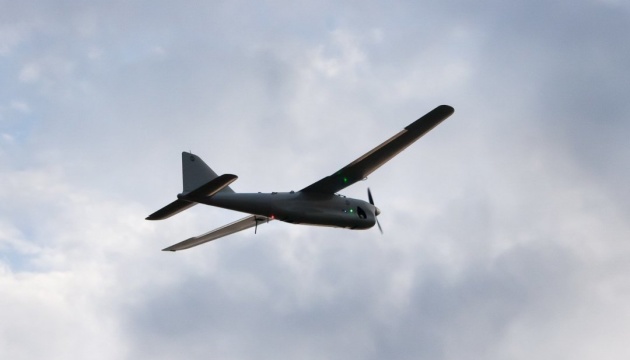 Ukrainian Army shoots down Russia's Orlan-10 drone over Odesa region
Overnight Friday, April 15, air raid alarms and explosions could be heard in the southern city of Odesa as a unit of the 28th Separate Mechanized Brigade brought down an enemy Orlan-10 UAV, which was the tenth such hit.
Odesa Regional Military Administration spokesperson Sergii Bratchuk reported the news via Telegram, as seen by Ukrinform.
"The night in Odesa and the region has passed to the sound of air raid alarms, but no strikes were reported… At the same time, I'd like to praise the soldiers with the 28th Knights of the First Winter Campaign Separate Mechanized Brigade who shot down yet another enemy 'bird' – the tenth Orlan-10 drone. Well done, thanks for your service!" Bratchuk said.
The spokesperson called on the residents of Odesa region to remain vigilant as enemy sabotage groups could be operating in the area amid high likelihood of intensified air reconnaissance and missile strikes.
Citing the Pivden (South) Operational Command, Ukrinform reported that a local criminal organization that had been in contact with the enemy, laying grounds for cooperation with the invaders was exposed in Odesa region and its members – arrested. In particular, the culprits had been working to destabilize the region, attempting to infiltrate territorial defense units, and collecting personal data of law enforcers.
On Thursday, April 14, two R-360 Neptune cruise missiles hit the Moskva cruiser inflicting essential damage to the vessel. Other warships of the Russian naval group attempted to assist their flagship, but a sea storm and a powerful detonation of munitions aboard the ship caused the cruiser to capsize and eventually sink. Russia later officially confirmed that the flagship of the Russian Black Sea fleet had sunk while being tugged to a port for repairs.