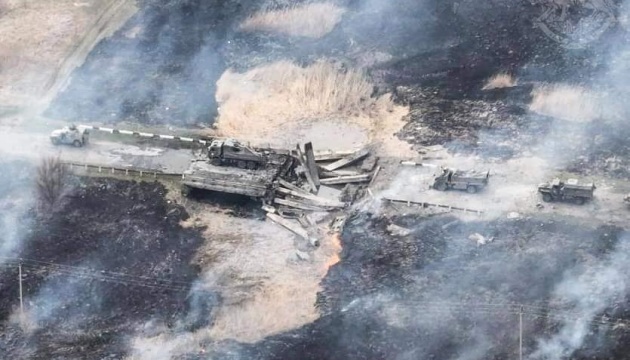 Ukrainian forces blew up bridge with convoy of Russian military equipment heading to Izium
The Armed Forces of Ukraine destroyed a bridge with a convoy of Russian military equipment heading to the city of Izium, Kharkiv region.
The press service of the General Staff of the Armed Forces of Ukraine wrote this Facebook, Ukrinform reports.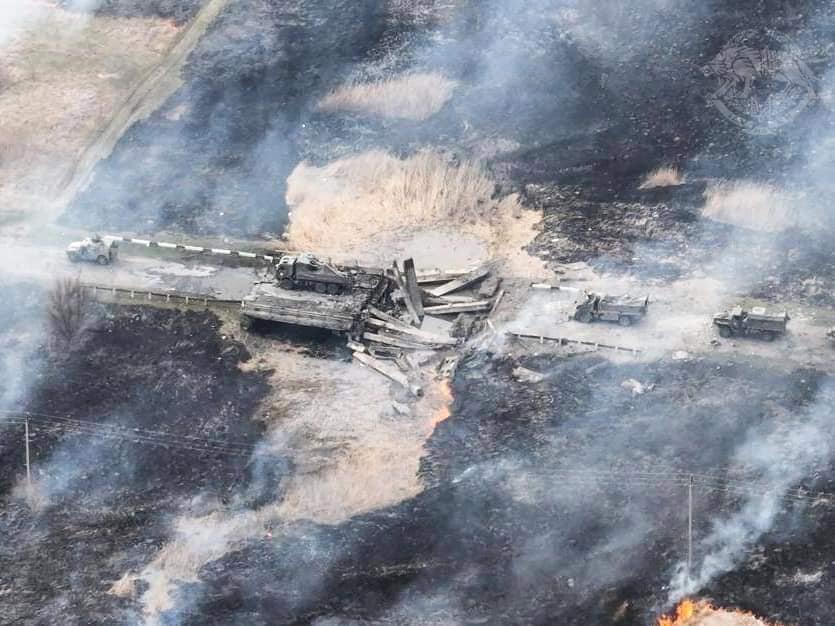 "A few days ago, our soldiers discovered enemy equipment in Kharkiv region. These were the armored vehicle Tigr, Kamaz and the three Ural, which were moving to strengthen their forces in Kharkiv region. Having established the route of the enemy convoy, the special operation forces of Ukraine carried out a reconnaissance of the object that was most suitable for conducting an engineering ambush. It was a bridge on the way of enemy vehicles," the General Staff said.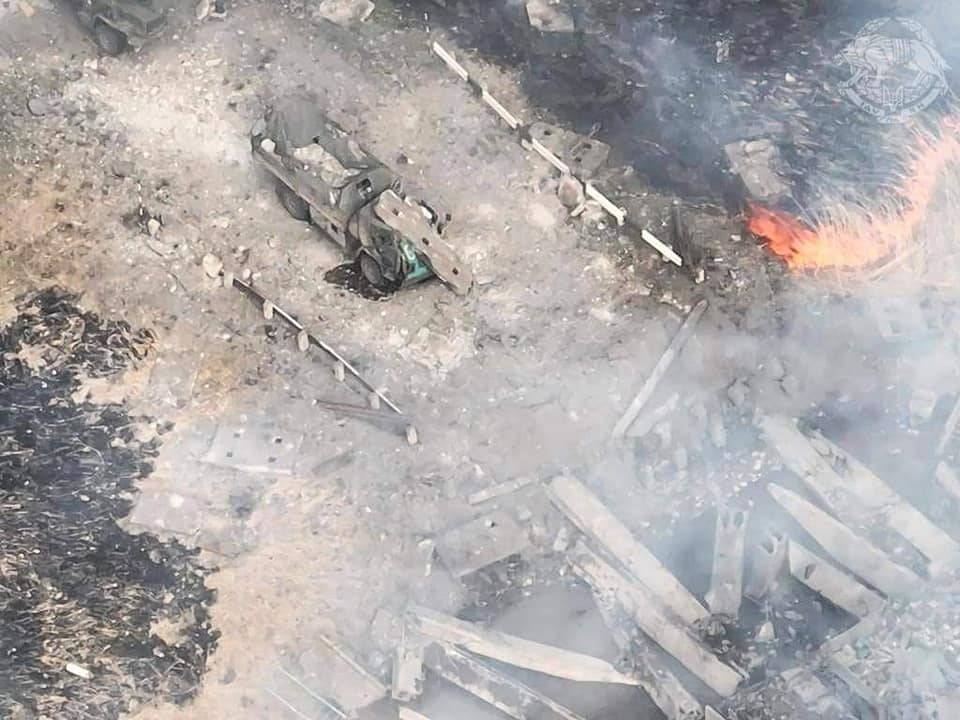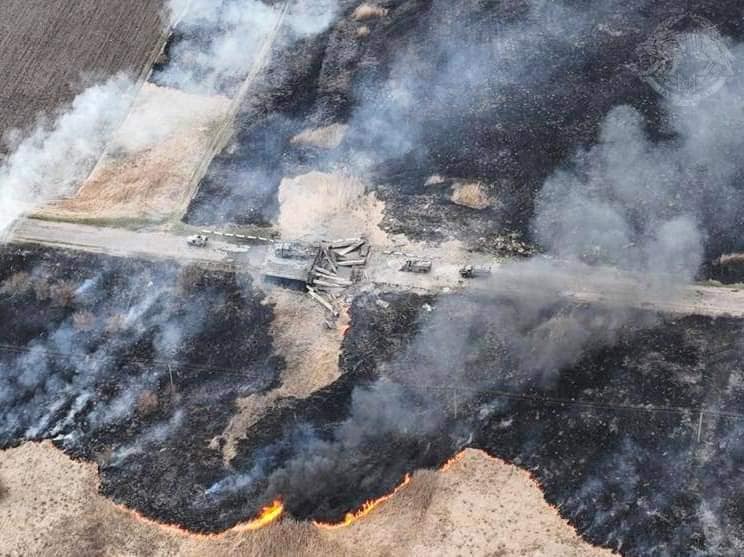 The blast of the bridge together with the Russian military equipment was carried out according to the certain plan and the convoy of Russian military equipment was destroyed, the General Staff said.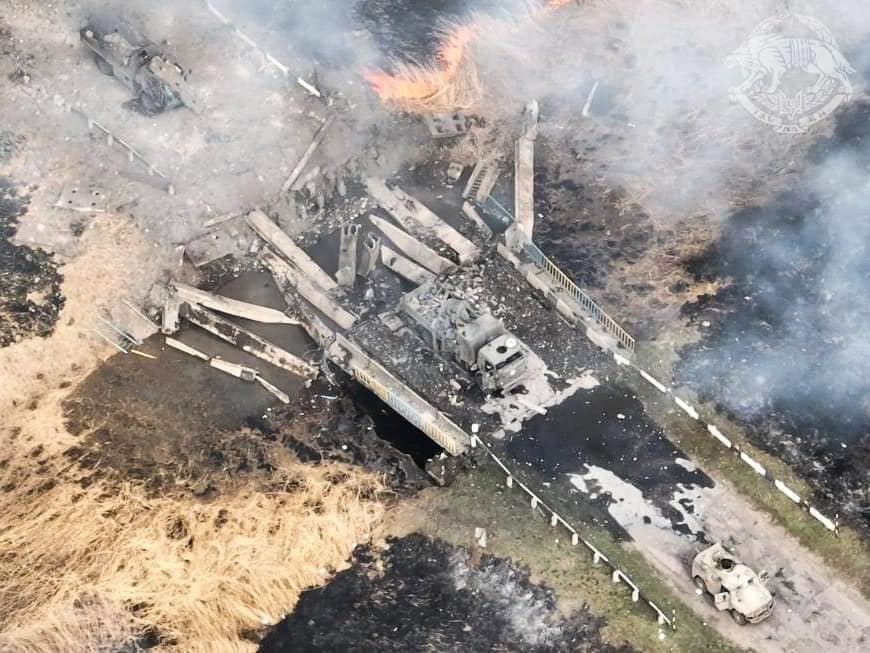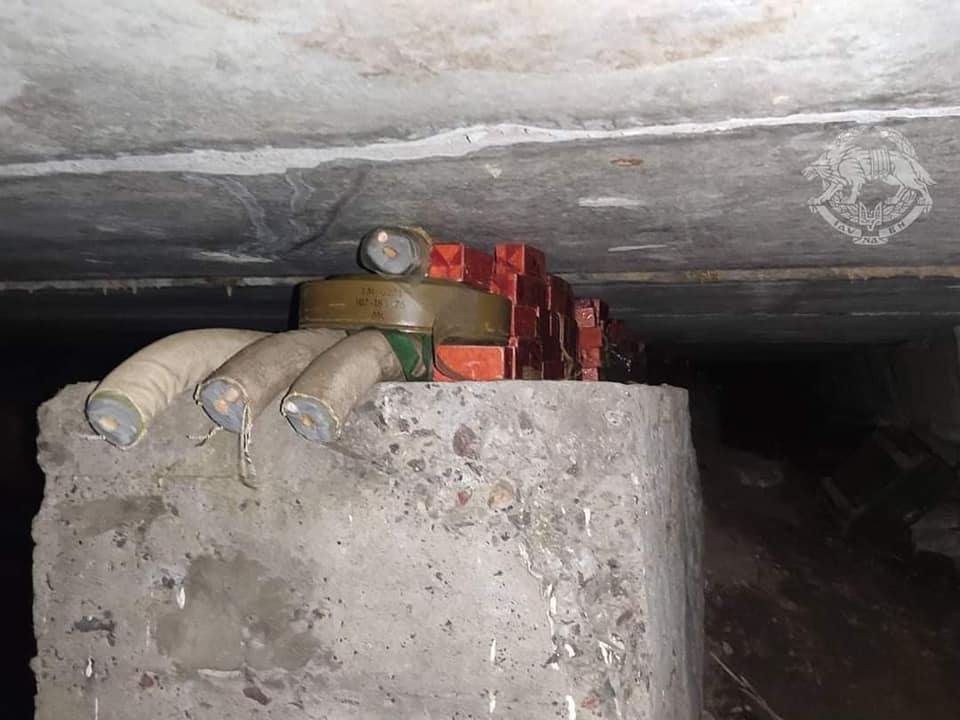 As Ukrinform reported earlier, Russian army losses as of April 13 amounted to 19,800 servicemen, 739 main battle tanks, 1,964 armored combat vehicles, 358 artillery systems, 115 MLR systems, 64 air defense units, 158 warplanes, 143 helicopters, 1,429 military trucks, seven vessels, 76 fuel tanks, 132 UAVs, 25 units of special equipment, and four missile launchers. The data is yet to be updated.
Photo credit: General Staff of the Armed Forces of Ukraine
iy