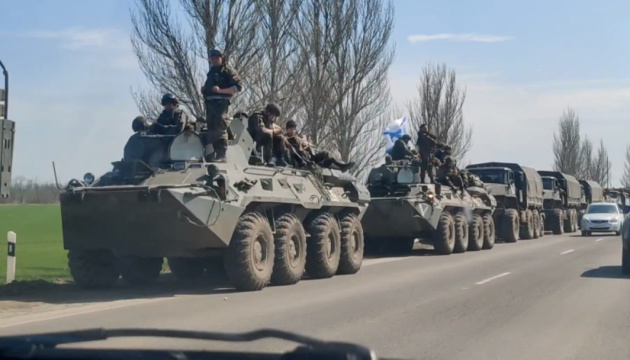 Large column of Russian military vehicles moving across Rostov region toward Ukraine's Donbas - CNN
A video, shared to social media on Monday showing a large column of Russian military vehicles, was geolocated near Matveev Kurgan, a settlement in Russia's Rostov region.
That's according to CNN, Ukrinform reports.
"The vehicles are seen facing north-west, in the direction of the Donbas region," the report reads.
Vadym Denysenko, adviser to the Minister of Internal Affairs, on Monday also said a Russian offensive in Ukraine's Donbas region "has already started," warning that Russia continued to amass forces in the region.
As Ukrinform reported earlier, last week NATO Secretary General Jens Stoltenberg said, referring to intelligence data, that Russia was regrouping and replenishing its forces, pulling up reserves in manpower and equipment to set up a new massive offensive on Ukraine's east, that is expected to be unleashed within a few weeks.