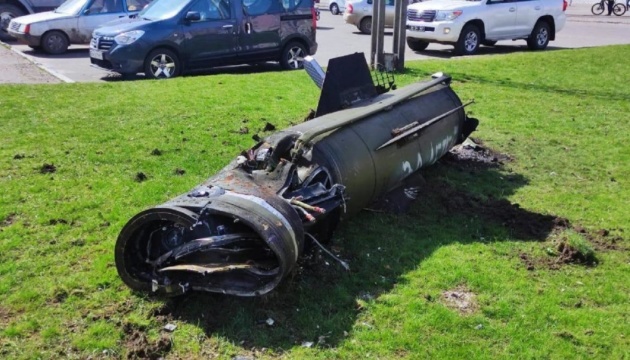 Pentagon confirms Russians fired Tochka-U missile at Kramatorsk train station
A Tochka-U missile attack against the Kramatorsk rail station in the Donetsk region on April 8, which killed more than 50 people, was carried out by the Russian military, despite attempts by the Russian command to absolve itself of any responsibility.
A senior official of the U.S. Department of Defense said this at a closed briefing for journalists, Ukrinform reports, citing Radio Free Europe/Radio Liberty.
"Obviously, we are not buying the denial by the Russians that they weren't responsible [for the missile attack]. I would note that they originally claimed a successful strike, and then only retracted it when there were reports of civilian casualties," the official said.
He also said that the Russian military is going to apply the 18th Motorized Rifle Division of the Russian Armed Forces in the Kramatorsk area.
"We can talk about one unit in particular that we know, the 18th Motorized Rifle Division, they're being transferred to the eastern borders of Ukraine. It's a new division that was formed only in 2021, consists of three mechanized infantry regiments as well as an armored regiment. And our assessment is that they're expected to be applied in eastern Ukraine in the Kramatorsk area, in the area near where that train station was. So, we're seeing the movement of units and the application of more force in that part," the senior defense official said.
"It is a major rail hub in the eastern part of Ukraine, a rail station. And it is in a very strategic location. […] And we've seen them on this line of axis coming out of Izium to the south and southeast to try to move in deeper into the Donbas and to fix and hold Ukrainian armed forces there. Well, if that's your goal and you look just a little bit to the south and you see Kramatorsk where there's a rail station," he added.
At least 52 people were killed and 109 injured after Russian forces launched a missile attack against the train station in Kramatorsk on April8. At the time of the shelling, there were thousands of people waiting to be evacuated to the safer regions of Ukraine.