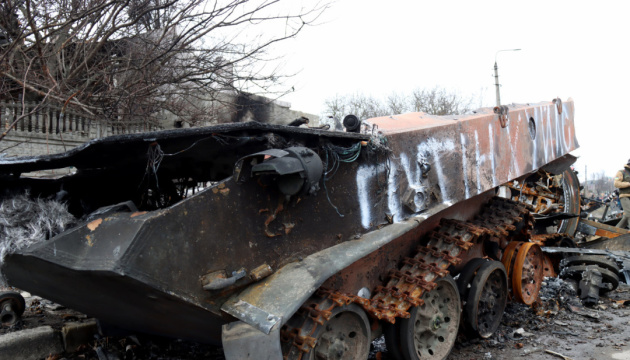 About 60 Pskov paratroopers refused to go to Ukraine - Russian media
About 60 Pskov paratroopers have refused to take part in hostilities in Ukraine.
According to Ukrinform, the opposition news site Pskovskaya Guberniya reported this on its Telegram channel, citing its sources.
"About 60 servicemen from Pskov refused to go to war on Ukrainian territory, according to our sources. After the first days of the war, they were first brought to the territory of the Republic of Belarus, and then they returned to their base in Pskov. Most of them are currently being dismissed, but some of them are threatened with criminal cases," the statement reads.
Earlier media reports said there were several cases of representatives of the Russian security forces refusing to fight in Ukraine. In particular, it was claimed that servicemen of the Kuban National Guard and special forces soldiers from Khakassia refused to carry out the orders of their command.
Russian President Vladimir Putin announced a full-scale invasion of Ukraine on February 24. Martial law was imposed in Ukraine and general mobilization was announced. The country is repelling the invaders.