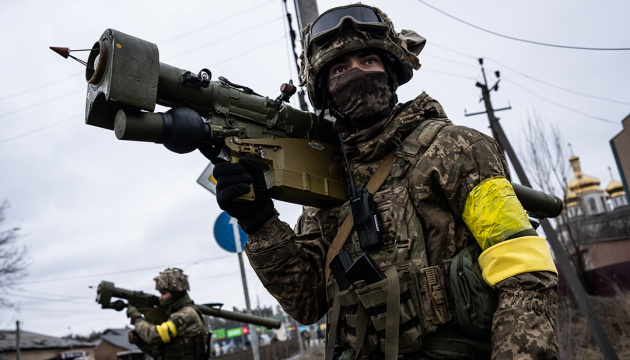 Blinken: There is no scenario by which Ukraine will not win
US Secretary of State Antony Blinken has said he sees no scenario that would not envisage the preservation of Ukraine's sovereignty and independence.
He said this in an interview with NBC, a transcript of which was released by the US State Department on Wednesday, according to an Ukrinform correspondent.
"What is success, what is victory? It's holding on to the sovereignty and independence of their country. And there is no scenario by which over time that will not happen," Blinken said, commenting on whether Ukraine can win in the war started by Russia.
At the same time, he noted that it may take time.
"But what is so powerful here is that the Ukrainians have made it very clear that they will not subjugate themselves to Vladimir Putin's will," Blinken said.
He stressed that the Kremlin's intentions in Ukraine have already been a strategic setback, if not a failure. The goal that Putin set in his own words was to eliminate Ukraine's sovereignty and independence, he said.
"He [Putin] sees it [Ukraine] as a state that doesn't deserve to be independent, that needs to be subsumed back into some kind of greater Russia. That is not happening, not just the retreat from Kyiv but the fact that no matter how you play this out the Ukrainians are not going to subject themselves to a Russian dictatorship," Blinken said.
Blinken is on a visit to Brussels on April 6-7, where he is taking part in a ministerial meeting of the North Atlantic Alliance.