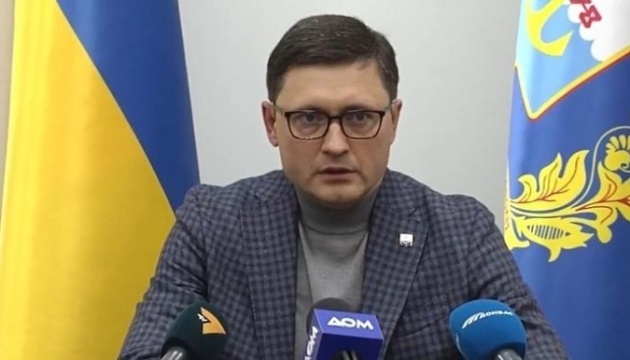 Almost 50 people burned to death after Russian bombing of Mariupol hospital
As a result of Russian airstrike on Mariupol hospital, almost 50 people were trapped in the building and burned to death. Overall, 5,000 people died in Mariupol during a month of Russia's siege on the city.
Mariupol Mayor Vadym Boichenko said this at a round table meeting held via video link, Ukrinform reports, referring to the Mariupol City Council's channel on Telegram.
"According to preliminary estimates alone, 5,000 people, including 210 children, were killed in Mariupol during a month of siege. Russian terrorist forces dropped several heavy bombs on a children's hospital and destroyed one of the buildings of city hospital No.1. Almost 50 people were burned to death. They bombed the Drama Theater, where more than 900 people were hiding from the shelling at that time. These are just a few examples of the deliberate destruction of the civilian population of Mariupol," Boichenko said.
According to him, the Russian forces destroyed 90% of the city's infrastructure, of which 40% is beyond repair.
The city council has set up a commission to record the destruction of public and private property, and more than 300 cases have been registered so far, Boichenko said.
As reported, in Mariupol, the Russian aggression has caused one of the biggest humanitarian catastrophes. Russian invaders bomb unarmed residents and block delivery of humanitarian aid.
About 130,000 civilians remain trapped in Mariupol besieged by Russian invaders.
iy