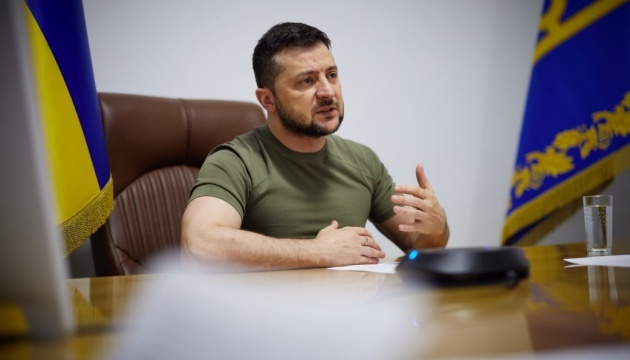 Ukraine interested in transparent investigation into Russian war crimes – Zelensky
Ukraine is interested in the most complete and transparent investigation into crimes committed by Russian troops within its territory.
The relevant statement was made by Ukrainian President Volodymyr Zelensky in his video address, an Ukrinform correspondent reports.
"I would like to emphasize that we are interested in the most complete, transparent investigation, the results of which will be known and explained to the entire international community," Zelensky told.
In his words, the Ukrainian authorities provide maximum access for journalists to Bucha and other liberated cities of Ukraine.
"And we are interested in having thousands of journalists there. As many as possible! For the world to see what Russia has done," the President of Ukraine added.
A reminder that such settlements as Irpin, Bucha, Hostomel, and the entire Kyiv Region, were liberated from Russian invaders. The mass murders of civilians were recorded within the liberated areas.
Among the victims of war crimes committed by Russian forces are raped women whose bodies they tried to burn, as well as local government officials killed, children, the elderly, and men. Many have their hands tied, there are traces of torture, and many people were shot in the back of the head.
Photo: Office of the President of Ukraine
mk