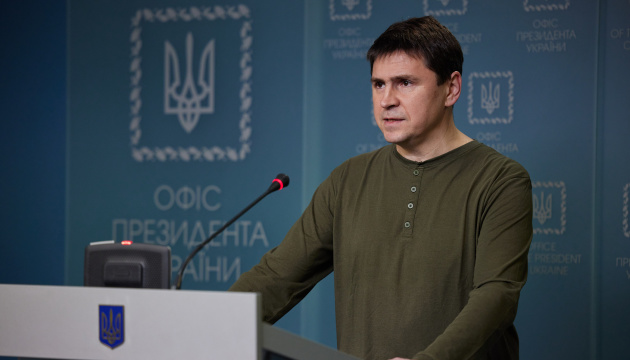 Podolyak: Russia conducting special punitive operation to exterminate Ukrainians
Russia is conducting a special punitive operation in Ukraine aimed at humiliating and exterminating Ukrainians.
Mykhailo Podolyak, an adviser to the head of the Ukrainian President's Office, said this on Twitter, Ukrinform reports.
"Barbaric warfare, attacks on civilian infrastructure, mass murder of civilians, brutal mass rape. All this indicates that the RF is conducting a special punitive operation in Ukraine. The purpose of which is the humiliation and extermination of Ukrainians," he said.
Earlier reports said that the towns of Irpin, Bucha, Hostomel and the entire Kyiv region had been liberated from Russian invaders. Dozens of civilians killed by Russian troops were discovered in the liberated towns and villages.
Among the victims of war crimes committed by Russian forces are raped women whose bodies they tried to burn, as well as local government officials killed, children, the elderly, and men. Many have their hands tied, there are traces of torture, and many people were shot in the back of the head.