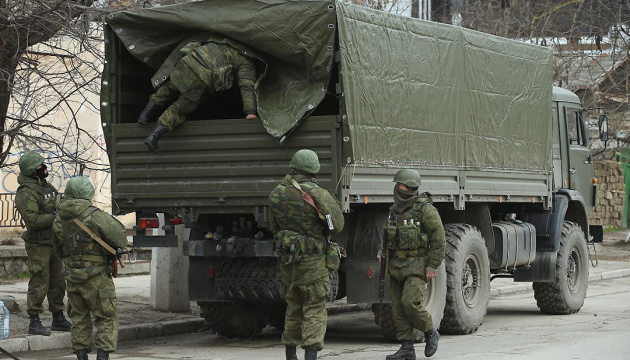 Two-thirds of Russian troops left area around Kyiv – US defense official
About two-thirds of Russian troops that were centered around Ukraine's capital city, Kyiv, have "departed the area."
A senior US defense official told this to reporters on Monday, Ukrinform reports, citing CNN.
According to the official, the troops that have left the area around Kyiv are "heading north," and "consolidating in Belarus."
"What we continue to believe is that they're going to be refit, resupplied, perhaps maybe even reinforced with additional manpower, and then sent back into Ukraine to continue fighting elsewhere," he added.
The US "assessment" is that these troops will be "applied in the eastern party of the country, in the Donbas region," to fight there, the official said.
"Our best assessment, and it is only an assessment, is that they will be applied in the eastern part of the country in the Donbas region, but that is an assessment only," the official said.
A "bitter fight" continues over Mariupol, but "there are no indications that the Russians have made any progress" in taking the city, the official said.
He also assessed the situation around Kherson. "We assess that in the Kherson area, as we've been talking about for the last few days, the Russians have kind of gotten pinched between Kherson and Mykolaiv. We now assess that they've shifted much more to a defensive posture around Kherson," he added.
The official said that Russian forces are "still flying about more than 200 sorties a day," and "most of their airstrikes are focusing on the Izyum area."