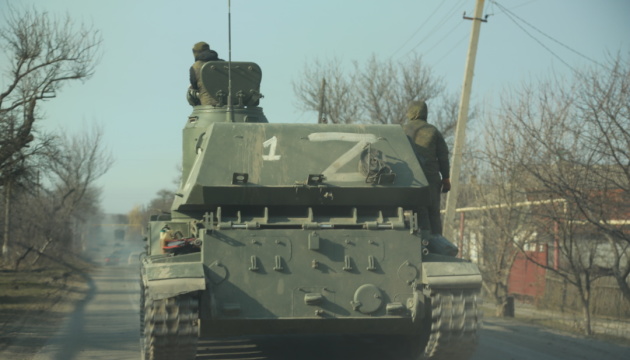 Russian invaders leaving Sumy region
Russian invaders are leaving the Sumy region, the head of the regional military administration, Dmytro Zhyvytskyi, has said on Telegram.
According to him, Russian troops began to actively withdraw from the Sumy region.
"Last week we saw a large accumulation of Russian troops from Bilopillia to Konotop, around Konotop... New columns came in, they dug in and terrorized the region," Zhyvytskyi said.
He said that this accumulation of military equipment was due to the fact that the occupiers covered the retreat of their forces. Now the columns have left the territory of the region, he said.
"We have seen a lot of equipment coming towards Russia, with our artillery chasing them. The Armed Forces of Ukraine and the territorial defense have driven them out through the entire Chernihiv region," Zhyvytskyi said.
At the same time, he stressed that some Russian forces still remain in the Sumy region, and the territory is currently being cleared of invaders.
According to the General Staff of the Armed Forces of Ukraine, from February 24 to April 3, Russia lost about 18,000 soldiers, 644 tanks, 143 aircraft, 134 helicopters, and many other weapons and equipment.
Photo: AA