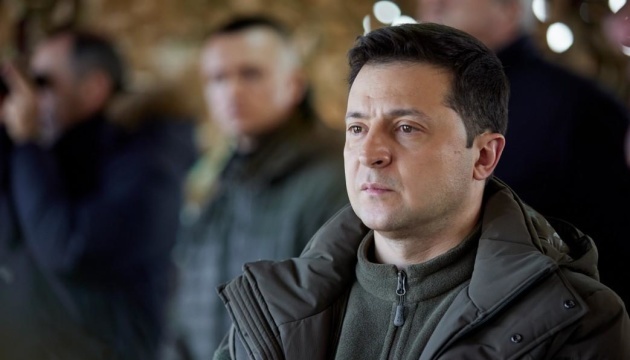 Zelensky: After Russian atrocities, it is difficult to talk about negotiations, but as president I have to do it
President of Ukraine Volodymyr Zelensky has said that after the atrocities of the Russian military in Ukraine, it is difficult for him personally to talk about any negotiations with Russia, but as a president he has to do it.
The head of state said this in an interview with the American TV channel CBS, the video of which was published on the president's Facebook page, Ukrinform reports.
"As the president of Ukraine, there cannot be just my personal view about President Putin and a dialogue with the Russian Federation. I have to stand for the interests of my country. So it's difficult to say how, after all what has been done, we can have any kind of negotiations with Russia. That's on the personal level. But as a president, I have to do it. Any war has to end," Zelensky said.
According to him, from the point of view of ordinary people it is difficult to say that this war should end in peace, but as a president he believes that there is no other way but to negotiate. "That's I'm saying as a president, there's no any other way, but the dialogue, if we don't want hundreds of thousands, millions to die," he said.
At the same time, he noted that that negotiations to end the war are possible only if there is agreement between the two sides "and understanding or at least the desire to understand that we need to have a dialogue."
On February 24, Russian President Vladimir Putin announced the beginning of a full-scale invasion of Ukraine. Russian troops have been shelling and destroying key infrastructure facilities, conducting massive shelling of residential areas of Ukrainian cities and villages using artillery, multiple rocket launchers and ballistic missiles.
Martial law was imposed in Ukraine and general mobilization was announced.
iy