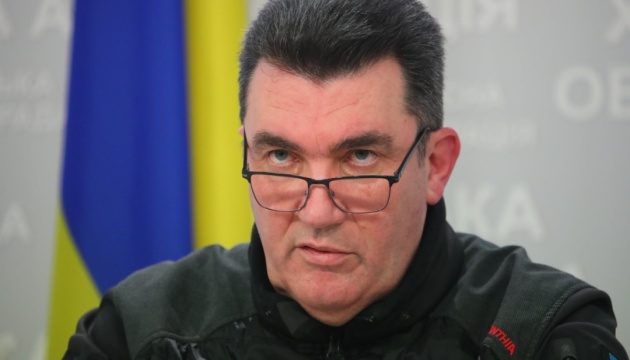 Danilov: Large grouping of Russian troops amassing in eastern Ukraine
Russian invaders amass a large grouping of troops in the direction of Donetsk, Luhansk, and Kharkiv regions.
"As for the situation in the direction of Donetsk, Luhansk, and Kharkiv regions. Indeed, a large grouping of Russian troops is being amassed there. They are not going to stop. I have already said, and I can say it again, that Putin's order given to his soldiers to destroy our state does not disappear. The only thing they will do today is regroup, they have a great desire to create big problems for our Armed Forces in this direction, and we also expect that fierce battles will be fought there for our territory in the near future," Secretary of the National Security and Defense Council of Ukraine Oleksiy Danilov said during the nationwide telethon, an Ukrinform correspondent reports.
He thanked the Armed Forces, the heads of military and civil administrations and all Ukrainians who "defend Ukraine's independence each in their place."
On February 24, Russian president Putin declared war on Ukraine and launched a large-scale invasion. Russian troops shell and destroy infrastructure, massively fire on residential areas of Ukrainian cities, towns, and villages using artillery, MLRS, and ballistic missiles.
ol