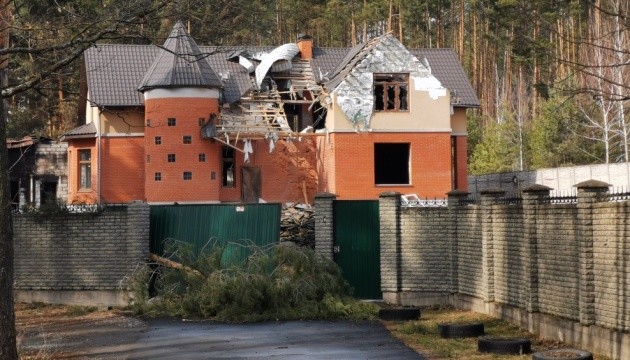 They even stole women's panties: how Russian fascists were fleeing Kyiv suburbs
For the last two days, we have been the first to follow the invaders who hastily retreated from Kyiv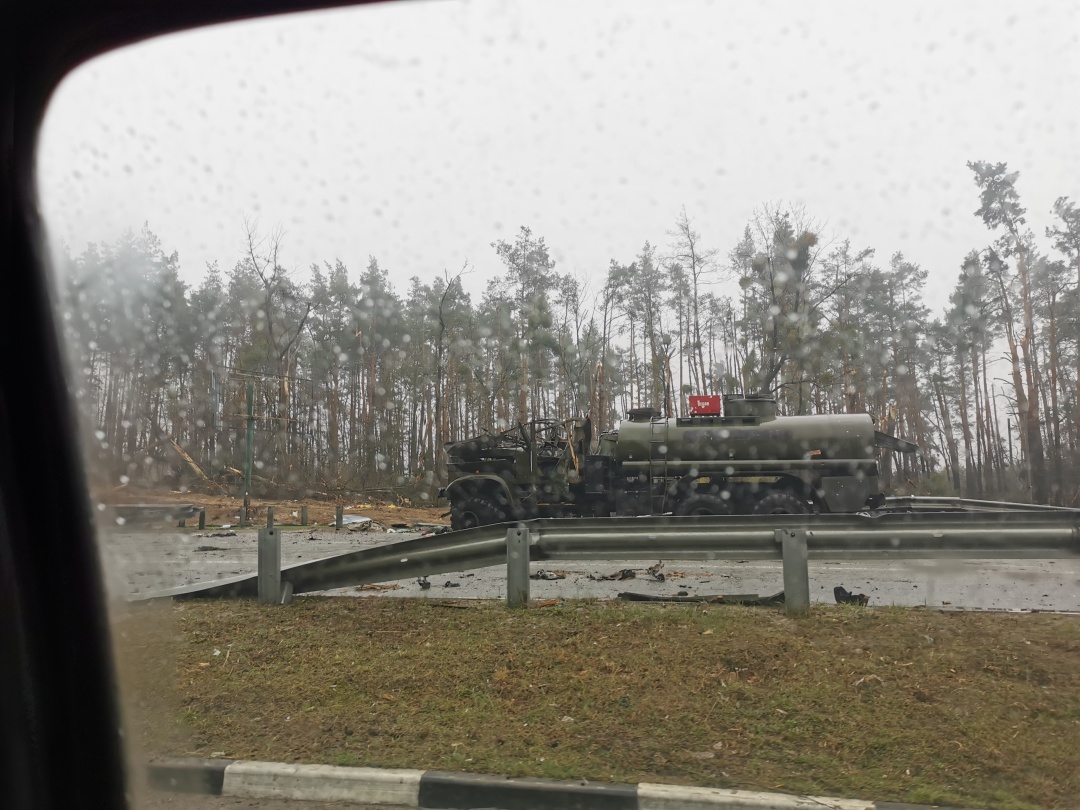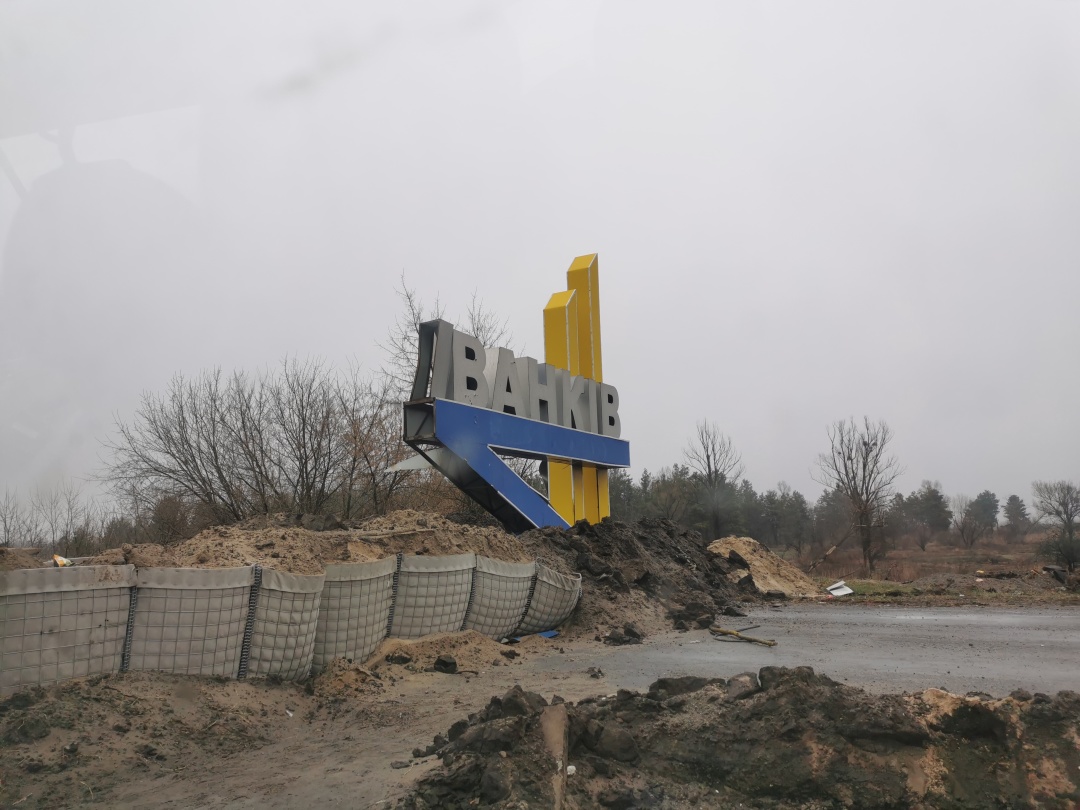 The goal of our group, which consisted of various military units, was to travel all the way to the Belarusian border to make sure that Russian forces were no longer on Ukrainian territory. However, we were able to reach only Ivankiv, because Russian fascists, when they were fleeing, blew up the bridge across the Teteriv River near Ivankiv. And there is no other bridge in close proximity to the town.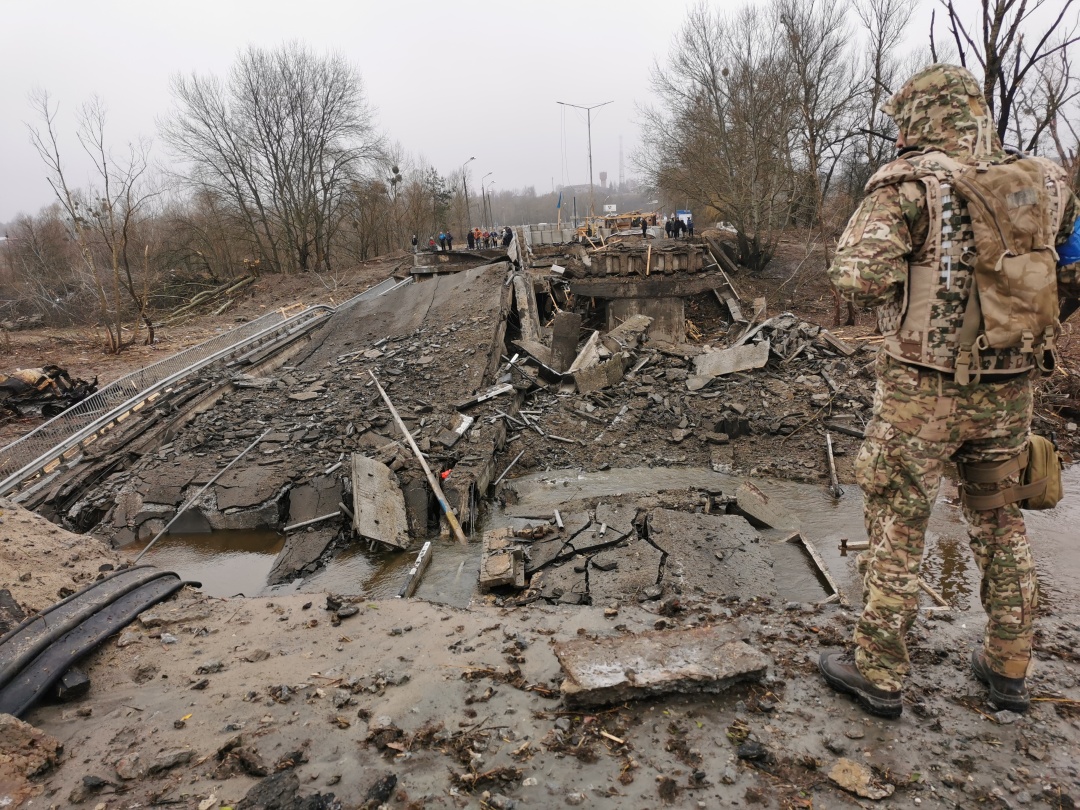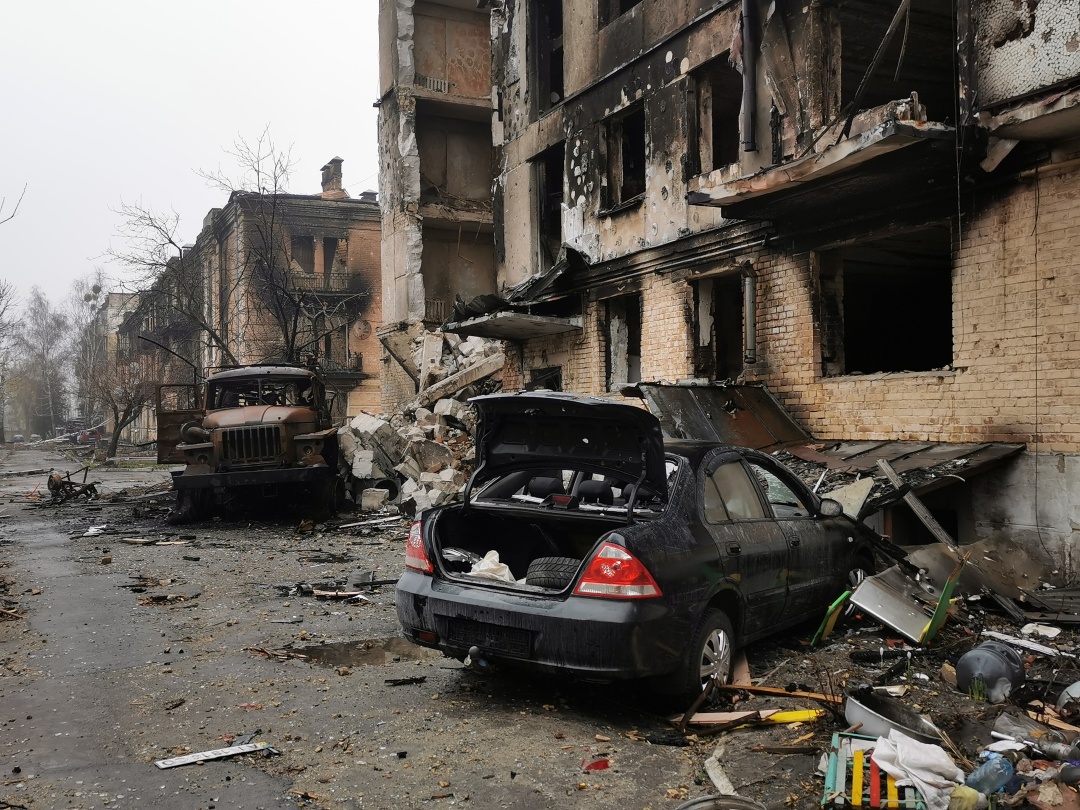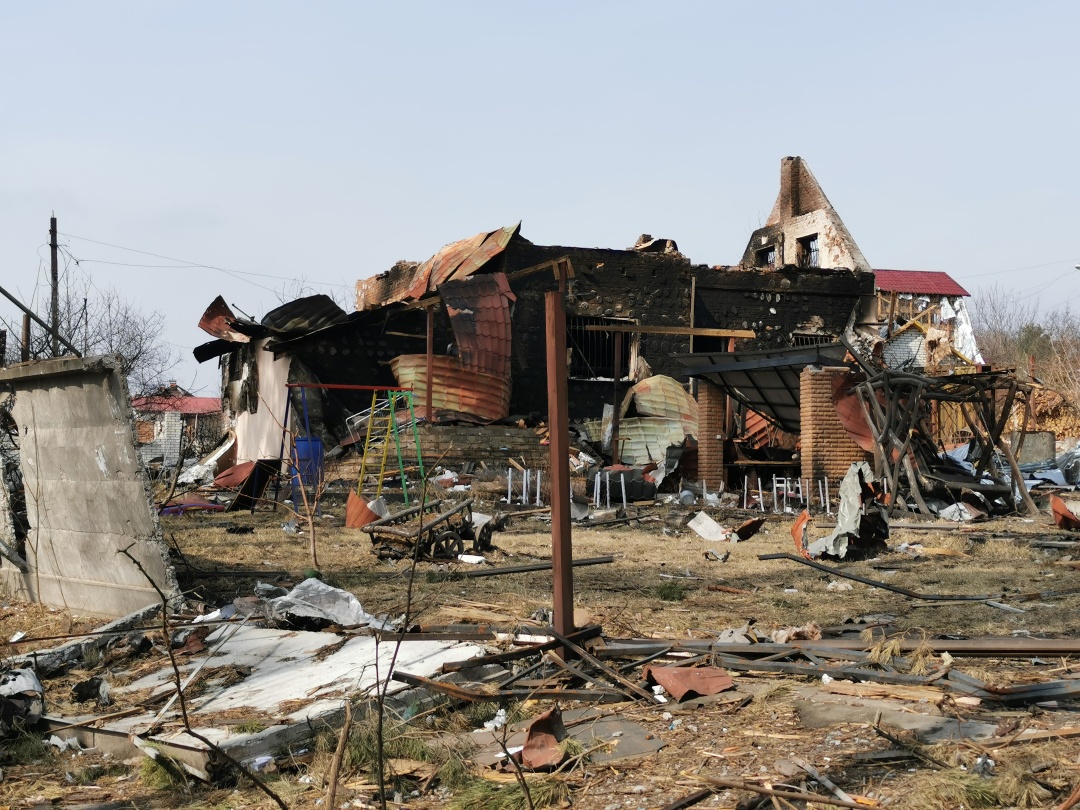 From the very beginning of our route we are met by ruins, death and whole streets -- and even villages – that are just not fit for life. The bodies of dead civilians laid on the streets of Buzova for several weeks, a woman who was shot dead on the M06 highway remained in her car. But the corpses of the killed civilians did not bother the occupiers and they were not going to bury them.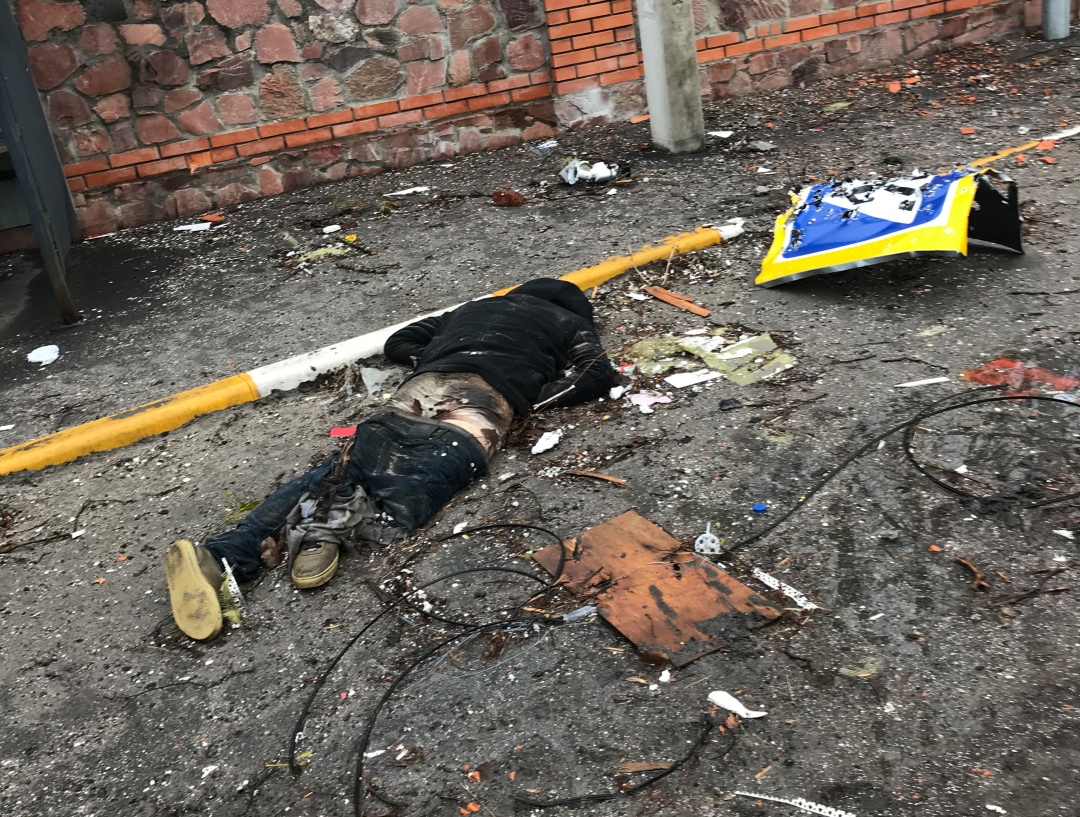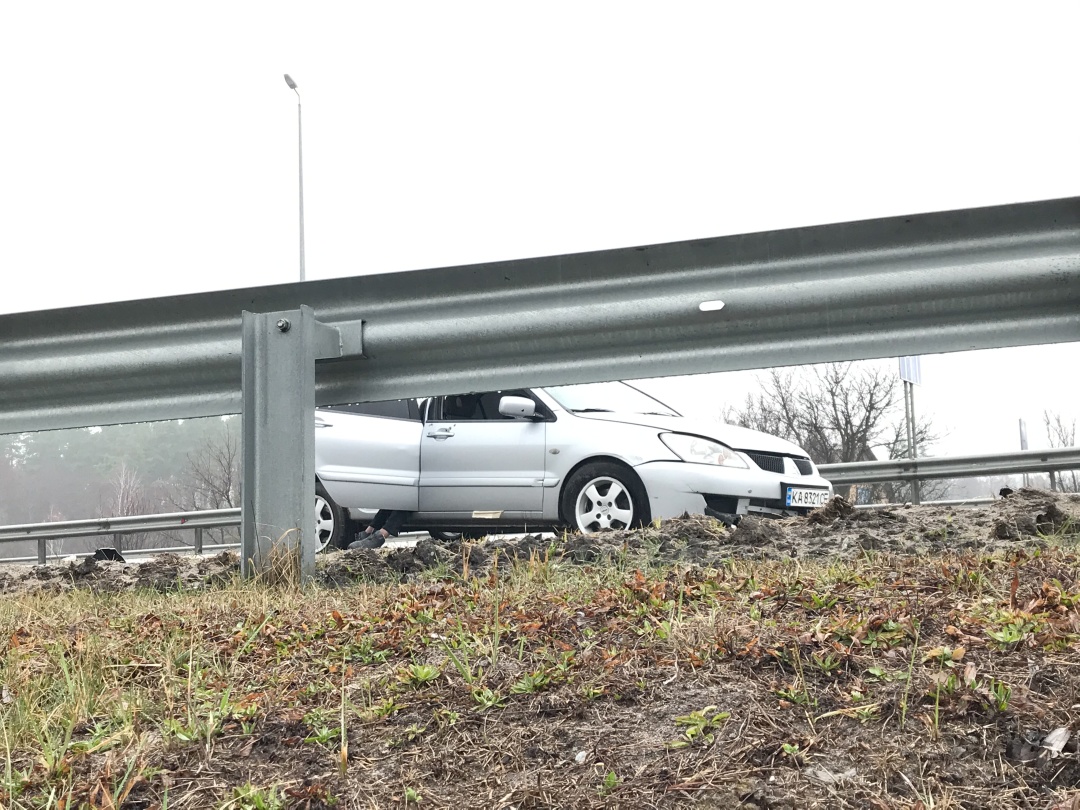 Further along the route, we see a dozen more shot people lying on the pavement. Some of them are not far from the places where the occupiers once dug trenches. They were just driving past the corpses, walking, sleeping and even eating close to them.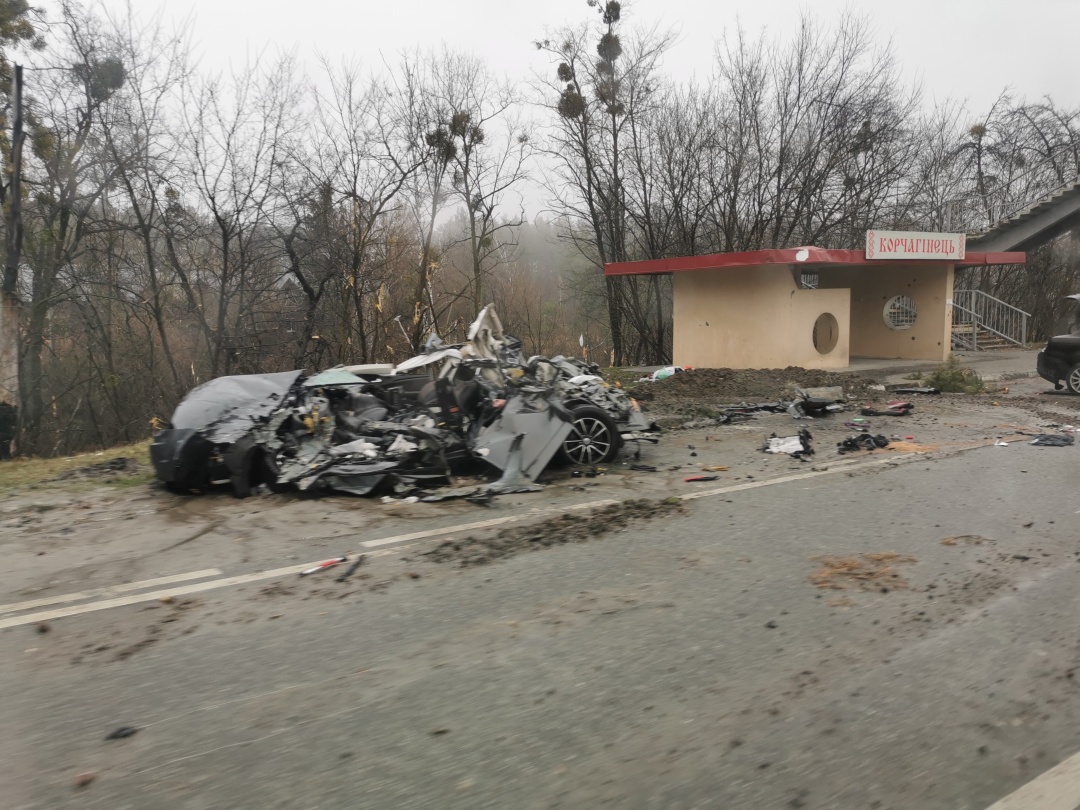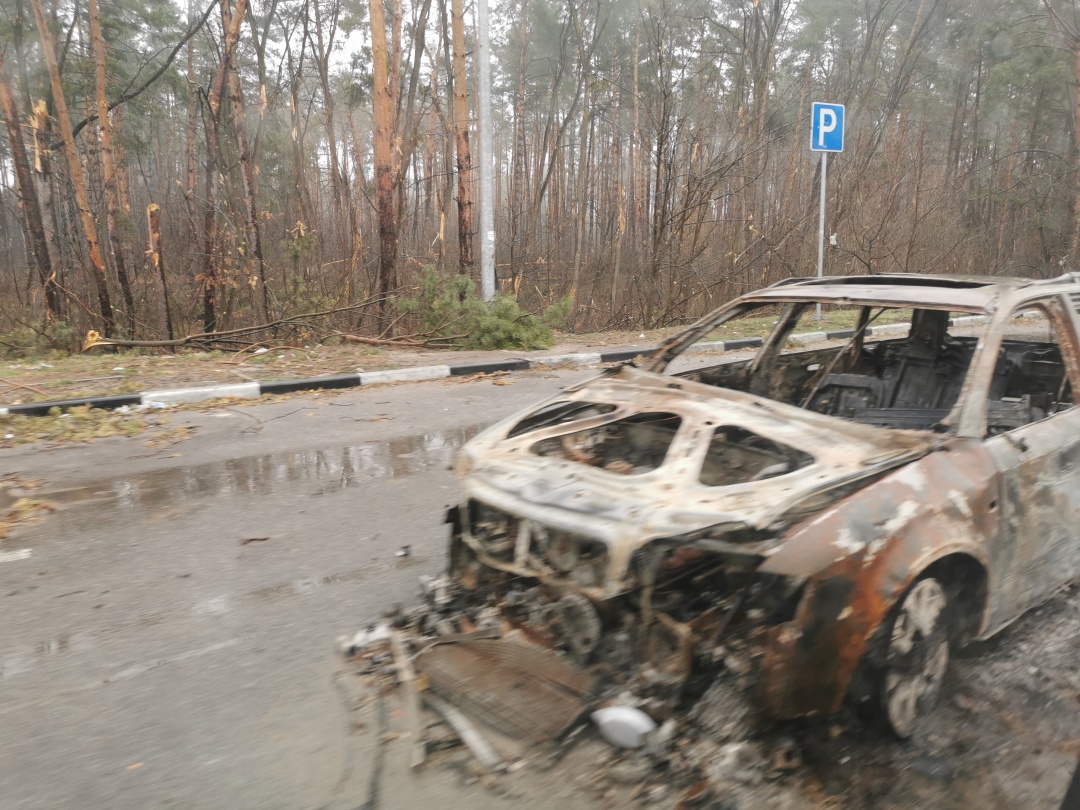 The author of these lines had to see different human emotions in life, but the feelings of people cannot be compared with anything after their settlements were liberated from the occupiers. You just have to look at their faces and cry together with them.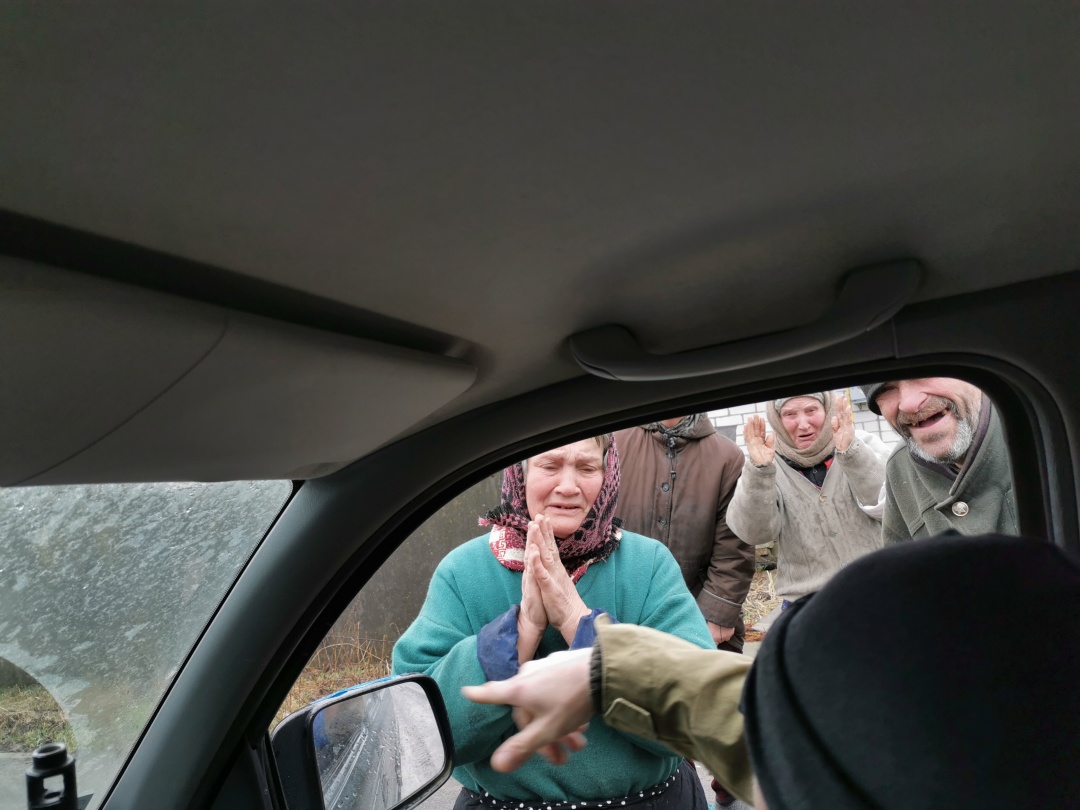 Everyone is crying: both old and young people, both civilians and soldiers, both women and men.
We are the first military whom people saw after the occupiers. For more than a month, the residents have been without communications services and almost unaware of what was going on. Needless to say, there is a lack of everything that could at least minimally ensure their normal existence.
It has already been rumored that Russian fascists have retreated. And people cautiously, like ghosts, began to take to the streets from basements or their homes.
The occupiers forced people to wear white armbands.
"If you don't have an armband, they shoot you," say the men going to a cow farm in Mykulychi.
"We wouldn't be able to drive to the cow farm without these armbands," they said.
Every store, every pharmacy, every household - everything was looted, damaged, bombed or burned. Along the entire route, which is more than a hundred kilometers, we did not see any cars that were not damaged, except those that civilians had. Sometimes entire columns of cars and trucks were destroyed.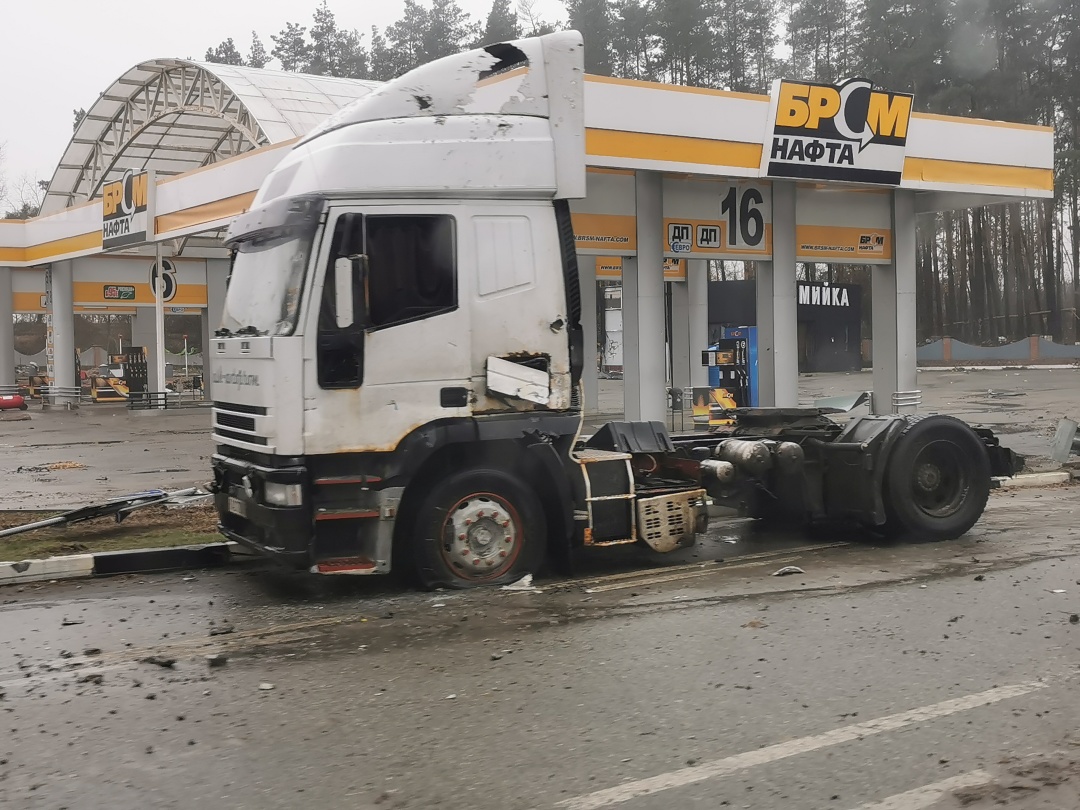 Every kilometer you see either a burnt-out car or Russian military equipment.
In Hostomel, it is hell, with residential areas bombed, burned and completely unfit for life. We are met by residents who could not leave. They lived in basements and cooked food on the street.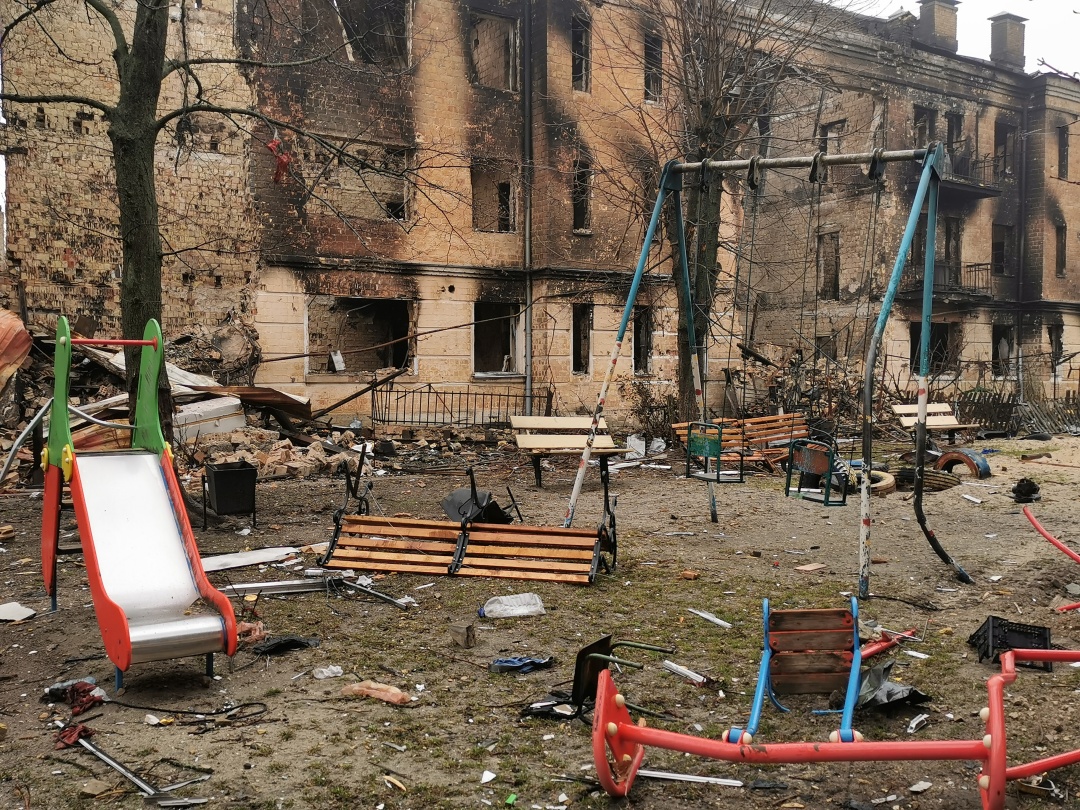 "These are our troops, we can already get out of the basement," says one woman who still seems to not believe it.
"We are looking at you and are a little shocked to see you. Are you really ours?" one man asks.
The key slogan to persuade people: "Glory to Ukraine!"
"Glory to the heroes! Yes, they are ours," people say and cry.
They say they are lucky. They sat quietly in the yard, and no one touched them. And they were even allowed to go to bring some water and let through checkpoints to the hospital.
"Kazakhs and Buryats were staying here. We were told to be quiet and they would not touch us. Well, we were quiet."
We arrived in the village of Myrotske on April 1 before lunch. They saw men peering timidly from their windows. We stopped. They are in no hurry to approach us. We approach them and say "Glory to Ukraine!" and we see people changing their attitude.
A few minutes later, locals, men and women, began to come out.
One woman asks several times if we are really Ukrainian military. Then she takes the Ukrainian flag and exclaims:
"Glory to Ukraine! God, we waited for you, we prayed! God, God, you heard us! We thank you."
The woman carried the Ukrainian flag near her heart every day since the occupation and waited for it to fly again.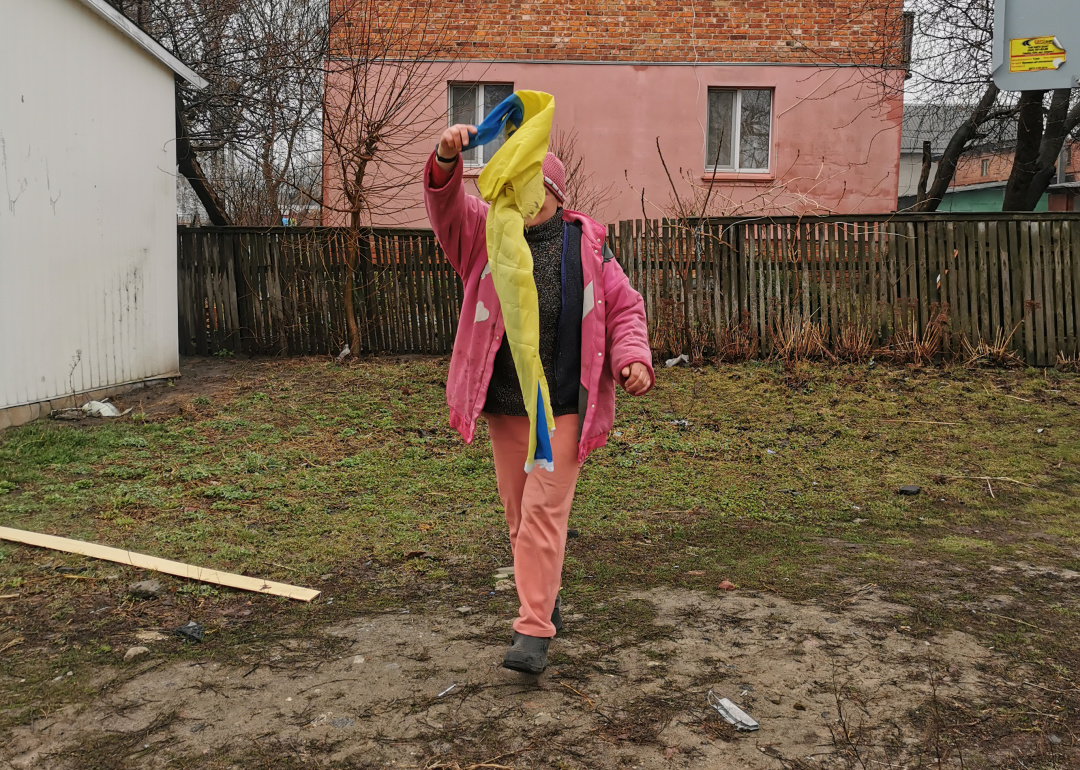 We are again in tears.
"How did you hold here?" I ask them.
"We were holding. We were waiting for you," says one man. "We prayed for you and for our children and cried."
People gathered in the yard to cook dinner. Today they have sorrel soup.
"There's no light, no gas… Those bitches came and freed us from everything," says another man.
People are happy that they got rid of the Russian fascists, but they are anxiously waiting for what will happen next.
"There were a lot of them here. They were fleeing from here. They were fleeing through the forest, through the old Borodianka road, to the Warsaw [M09] highway."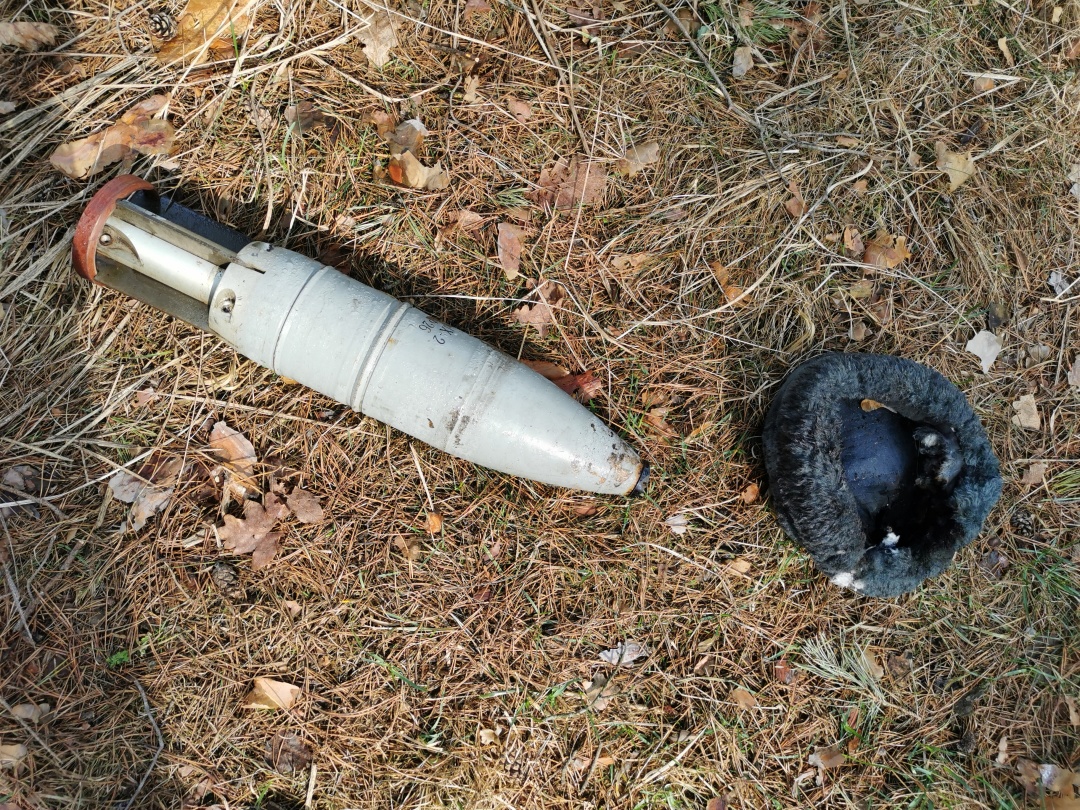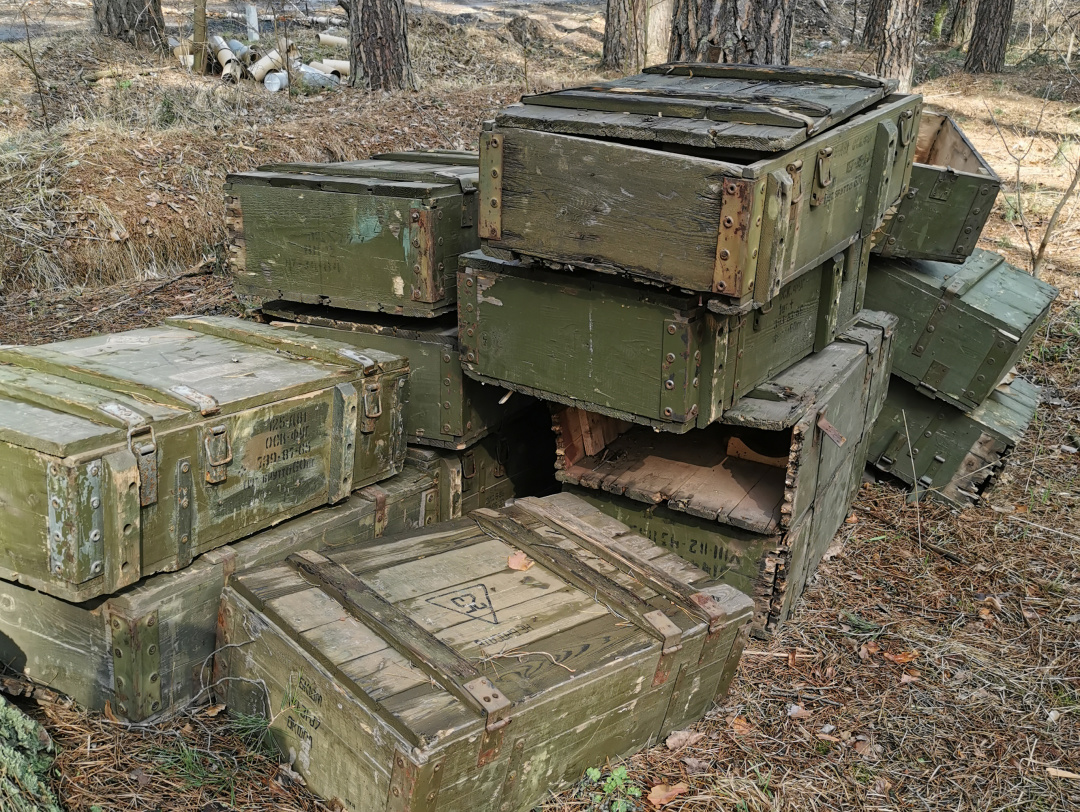 "The bitches were running away, losing their ammunition. They looted everything. They went from house to house and took away even women's panties. Tell me: they don't have panties?"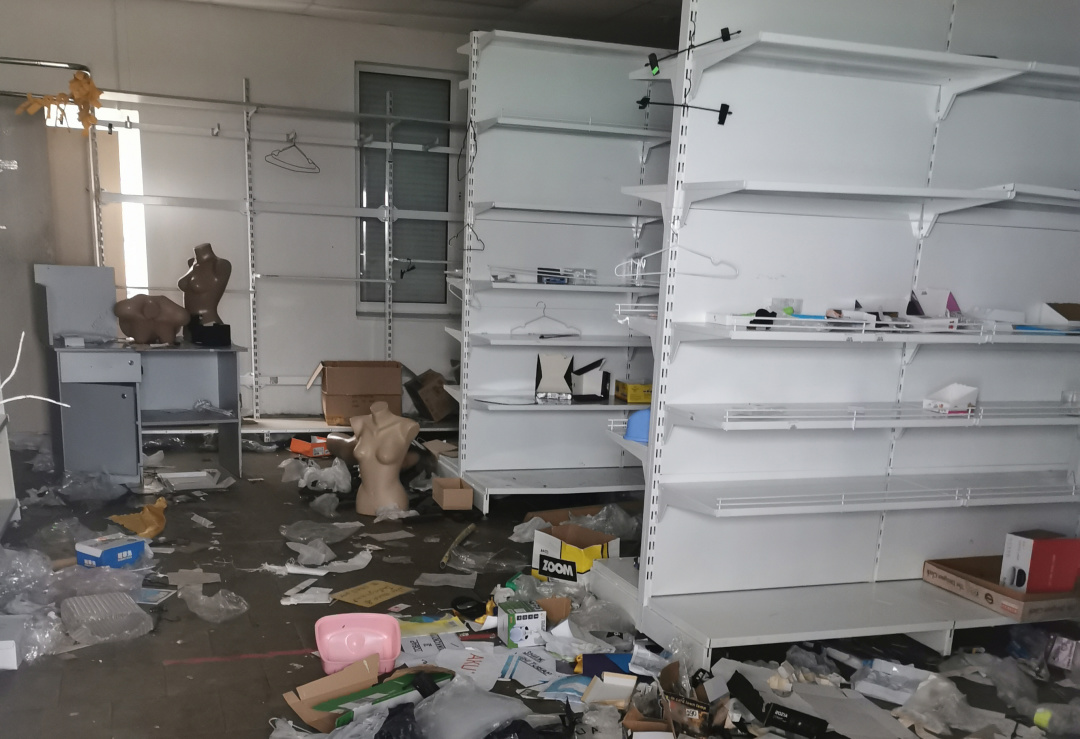 "They took everything they could. They were driving everything away for two days in KAMAZ and Ural vehicles. Washing machines, all household appliances, mattresses, new clothes…"
"They didn't see anything. They came here from distant regions. I heard one of them calling his mother and saying: 'Mom, we live in such terrible conditions compared to them [Ukrainians]..."
We move on. We see a woman with a white armband. She looked at us like the biggest shit in the world. She still doesn't know that we are Ukrainian forces. We stop and say that she can already take off those armbands. After hearing the Ukrainian language, the woman carefully asks if this is true and quickly tears off her armbands. Then she starts crying, with her lips trembling:
"God, it's good that you're here!"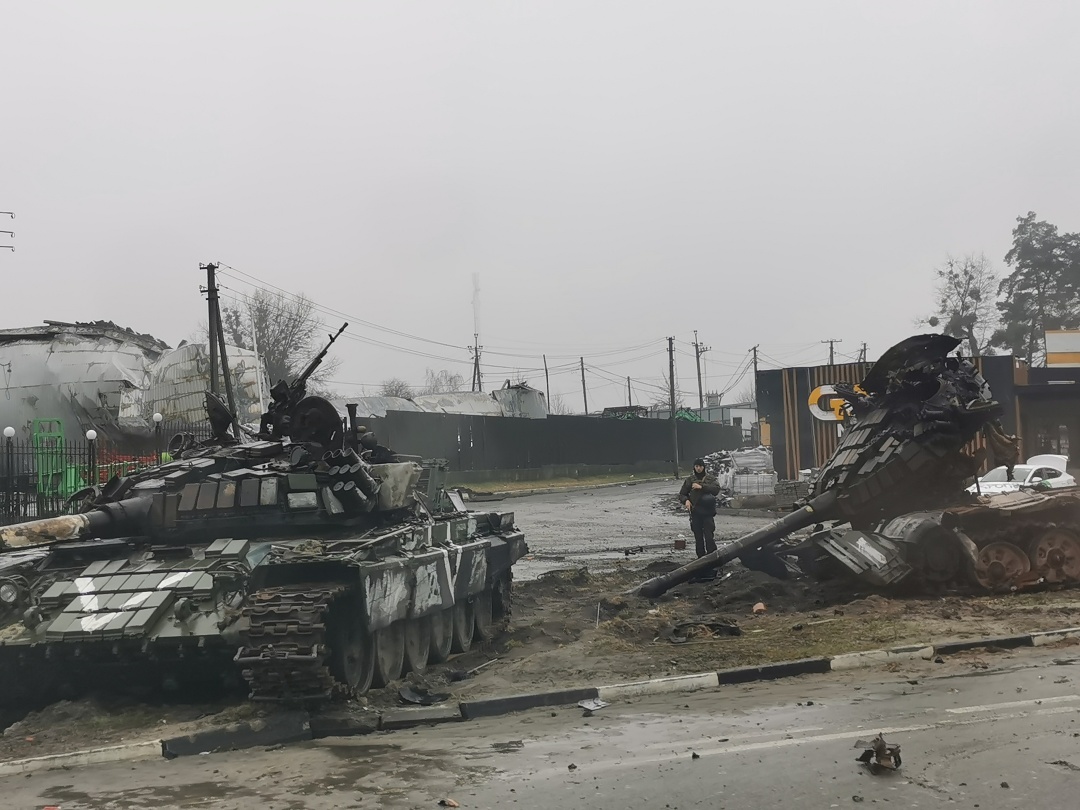 People grabbed our soldiers by their arms and started kissing them as a token of gratitude…
Unfortunately, we did not have time to ask how they lived here, what Russians did to them, but in any case it is clear that nothing is good. Destruction, death, pain and grief for the rest of life. This is a brief description of what the Russian occupiers left behind wherever they set foot.
"There is a mine in the yard... There are booby traps in the gardens ... Do not go there, because the bridge can be mined, yesterday a man was blown up ... Just a couple of days ago, one of them [Russians] walked around the yards and shot people - just in the head. He shot five people," offended people shouted.
At the end of the route our column is replenished with a Russian Tornado multiple rocket launcher that the occupiers left near Katiuzhanka. It is brand new. But something went wrong with it. Local tractor drivers towed the Tornado to the village. By the way, it weighs 33 tonnes.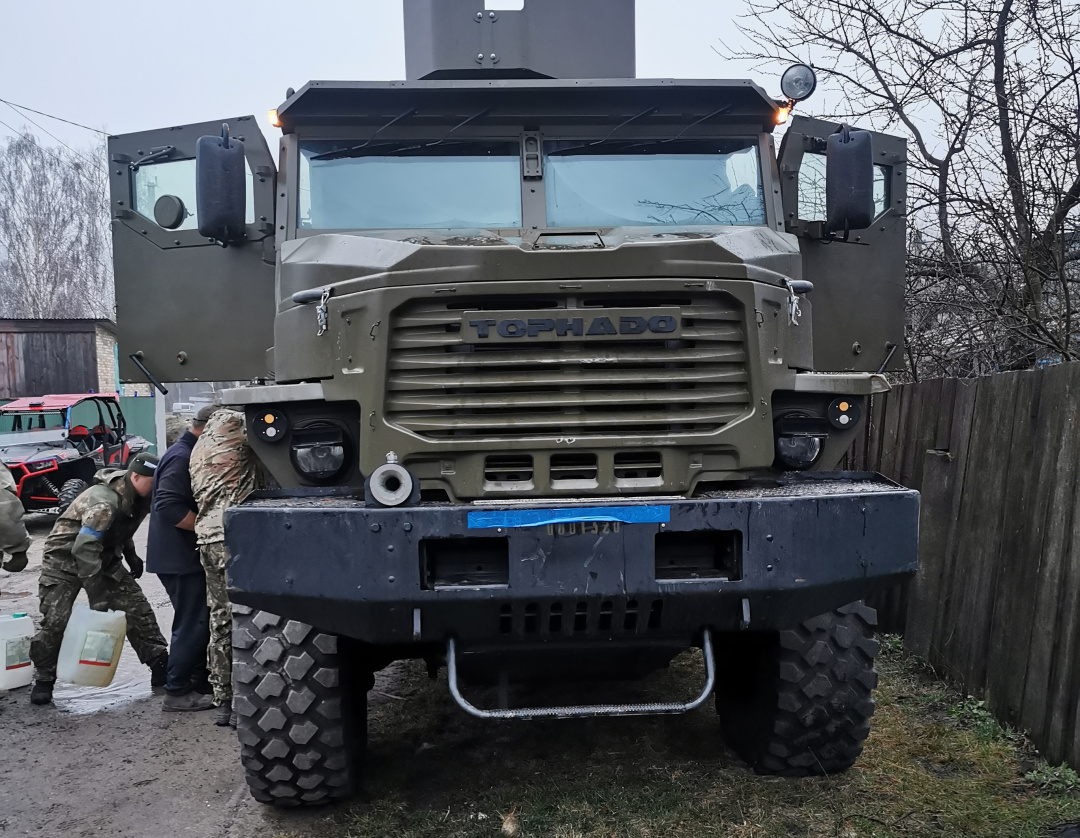 At first, the Tornado does not want to start. But Mr. Volodymyr said:
"Wait, we'll start it. And after an hour the vehicle started."
Oksana Klymonchuk