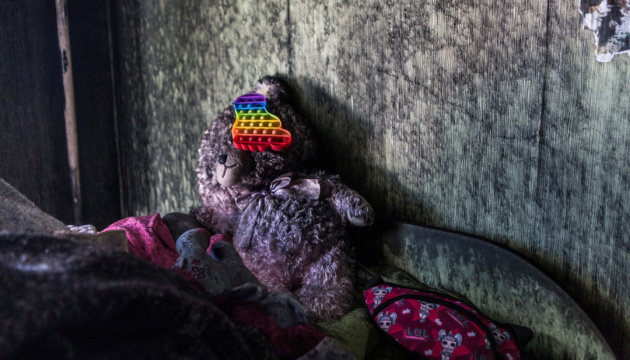 Russian forces killed 158 children in Ukraine
Since the beginning of the full-scale invasion of the Russian Federation into Ukraine, 158 children have been killed and more than 258 have been wounded.
The Ukrainian Prosecutor General's Office informed this on Telegram, referring to the data provided by juvenile prosecutors, Ukrinform reports.
According to the officially established data, most children were affected in Kyiv region – 75, Donetsk region – 73, Kharkiv region – 56, Chernihiv region – 47, Mykolaiv region – 32, Luhansk region – 31, Zaporizhzhia region – 22, Kherson region – 29, Sumy region – 16, Zhytomyr region – 15, Kyiv city – 16.
Data on killed and injured children in Mariupol and in some areas of Kyiv, Chernihiv, and Luhansk regions are being established.
It is reported that on March 30, a 14-year-old girl was seriously wounded in the Russian attack on the settlement in Bashtanskyi region in Mykolaiv region.
On April 1, as a result of the explosion of an unknown device on a pontoon bridge near the village of Pryputni in Chernihiv region, two people were killed and two were injured in a car accident. One teenager was among the victims.
In addition, Russian bombings and shelling damaged 869 educational establishments in Ukraine. In particular, 83 establishments were completely destroyed.
On February 24, Russian President Vladimir Putin announced the beginning of a full-scale invasion of Ukraine. Russian troops have been shelling and destroying key infrastructure facilities, conducting massive shelling of residential areas of Ukrainian cities and villages using artillery, multiple rocket launchers and ballistic missiles.
Martial law was imposed in Ukraine and general mobilization was announced.
iy