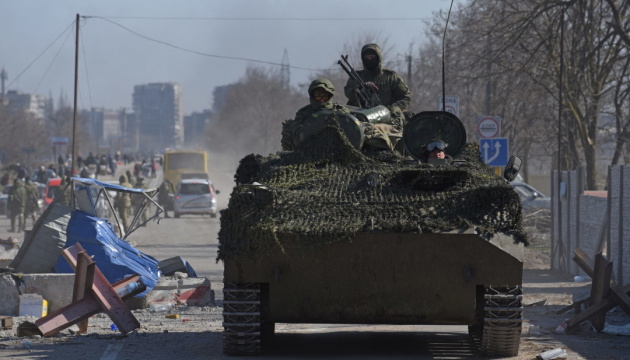 In chilling call to wife, Russian soldier boasts of "children safari" in Mariupol - intercept
Moral degradation and proof of Russian atrocities in besieged Mariupol – this is what comes from multiple communication intercepts that are being partially made public by the Ukrainian security agency, the SBU.
That's according to the relevant report the agency posted on its official Telegram channel, with a piece of the intercepted call attached, Ukrinform reports.
One of the invaders seems to enjoy telling his wife of a so-called "safari," which is pretty much a brutal hunt for children in Mariupol. The soldier tells of Chechen leader Ramzan Kadyrov's men, colloquially referred to as "Kadyrovites," chasing a little Ukrainian girl, shooting her in the legs – just for fun.
He goes on to boast of the "trophies" looted in settlements outside Kyiv, which include cars and hunting rifles.
Another soldier quite routinely tells his father about his experience of eating dog meat.
The agency's operatives suggest that the worst thing about these intercepted calls is how even the so-called "peaceful" Russians seem to enjoy these stories of atrocities committed by their loved ones in Ukraine.
On February 24, Russian President Putin launched a large-scale invasion of Ukraine. Russian troops have been shelling and destroying key infrastructure and households across the country.
Photo: Stringer, Anadolu Agency