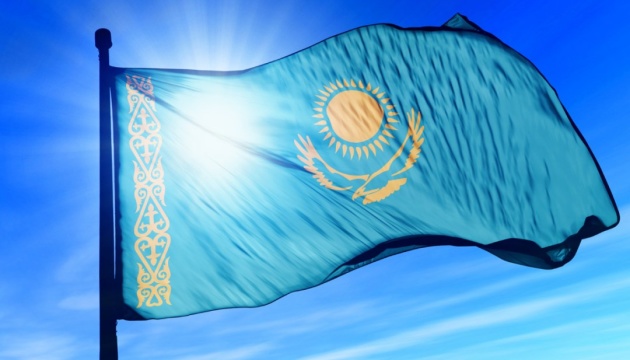 Kazakhstan won't be tool to circumvent sanctions against Russia, top Kazakh official says
Kazakhstan will adhere to sanctions against Russia and Belarus and will not act as a tool to circumvent US and EU sanctions against Russia.
First Deputy Chief of Staff of the President of the Republic of Kazakhstan Timur Suleimenov said this in an interview with Euractiv, dedicated to the results of negotiations between Kazakhstan and the EU, Ukrinform reports.
According to the official, one of the goals of the talks was to "demonstrate to our European partners that Kazakhstan will not be a tool for circumventing sanctions imposed by the United States and the EU on Russia."
"We will abide by the sanctions. Although we are part of the Eurasian Economic Union which includes Russia, Belarus and other countries, we are also part of the international community. Therefore, the last thing we want is the secondary sanctions of the US and the EU to be applied to Kazakhstan," Suleimenov said.
At the same time, he noted that Kazakhstan would continue to invest in Russia and attract investment for Moscow because there was no way for his country's economy to do it differently. However, Kazakhstan would do its best to control any investment from a sanctioned person or entity in Kazakhstan.
"Kazakhstan is not part of this conflict. Yes, we are part of the Eurasian Economic Union, but we are an independent state with our own system, and we will abide by the restrictions imposed on Russia and Belarus," Suleimenov said.
In an interview with Politico, he also said that Kazakhstan is offering assistance to European companies that want to continue to legally sell goods to Russia.
"European companies are leaving Russia either due to sanctions or due to pressure from the public, from shareholders and ethical reasons. They want to be somewhere in the neighbourhood, and we would like to be that neighbour. Trade is trade and those companies would like to share the Russian consumer market," Suleimenov said.
Kazakhstan has privileged access to the Russian market through the Eurasian Economic Union. In this regard, Suleimenov said that he wanted to check with the European Commission that it had no objection to the "opportunities" Russia's invasion of Ukraine created for Kazakhstan to attract European businesses.
"We just discussed it with the Commission, whether it's OK with them," he said. "We received the perfect response that as long as the sanction regime is respected - and of course, Kazakhstan respects all other obligations, WTO, double tax treaties and everything — they're more than happy for European companies to be in Kazakhstan," he said.
According to Suleimenov, Kazakhstan takes a neutral position on the war in Ukraine. "We do not side with any part of the conflict militarily or politically, but we do provide humanitarian aid to Ukraine," he said.
Suleimenov stated that Kazakhstan respected the territorial integrity of Ukraine, did not recognise and would not recognise the Russian occupation of Ukrainian territories, as they were not recognised by the UN.
"We will respect only the decisions reached at the UN level," Suleimenov said.
As Ukrinform reported, Russian President Vladimir Putin announced a full-scale invasion of Ukraine on February 24. Russian troops are shelling and destroying infrastructure, residential areas of Ukrainian cities and villages using artillery, multiple rocket launchers and ballistic missiles.
The European Union, the United States and other countries have imposed strong sanctions on Russia as an aggressor.