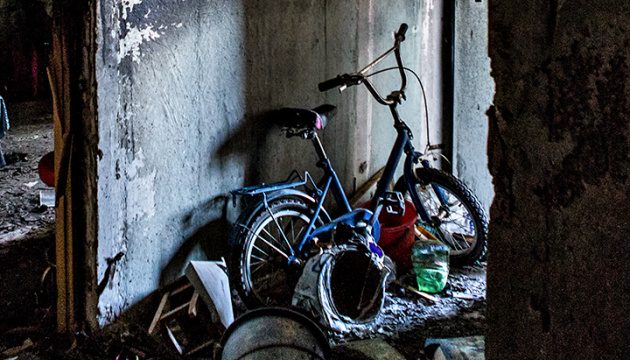 Enemy uses Ukrainian children as a human shield when moving their convoys
Russian troops are using Ukrainian children as human shields when relocating their military convoys.
That's according to the Directorate General of Intelligence of the Ministry of Defense of Ukraine, Ukrinform reports.
"There are many cases where the invaders use Ukrainian children as a human shield. According to locals in the village of Novy Bykiv (Chernihiv Region), Russian soldiers took local children hostage and put them in their trucks. The purpose of these actions is to ensure safety for a military convoy during relocation," the statement reads.
In addition, according to intelligence, the enemy uses children as hostages – to ensure that locals will not give out the coordinates of relocations to Ukrainian defenders.
Cases of children being used as cover have been recorded in Sumy, Kyiv, Chernihiv, and Zaporizhia regions.
The Ukrainian side and international institutions have recorded the facts of the inhuman treatment of children. Information on each case will be forwarded to international criminal courts.
As Ukrinform reported, Russia has already killed 153 children in Ukraine, while at least 245 children have been injured.