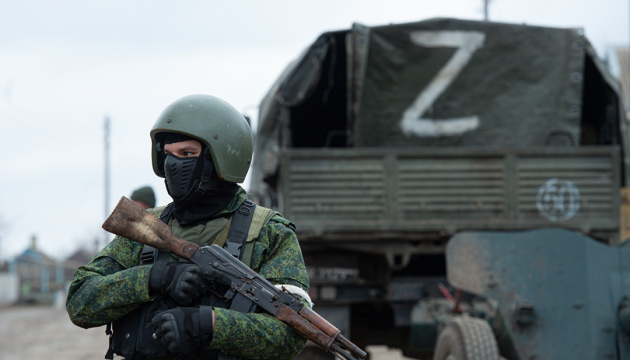 Russians retreating from Chernihiv region - local administration chief
The enemy forces are pulling out of Chernihiv region, but it is too early for civilians to relax.
This was stated in the morning address by the head of the Chernihiv Regional Military Administration, Viacheslav Chaus, Ukrinform reports.
"Thanks to our Armed Forces, the enemy is pulling out of Chernihiv region, but it's only the enemy who knows why they are doing that. But I hope they leave for good. Even if they are out to regroup and return, we will be waiting for them with our double 'welcome,'" Chaus said.
He also appealed to the residents of Chernihiv region, warning them about possible air and missile strikes in the region. He warned the locals that it was too early to relax and asked everyone to get down to shelters whenever an air raid alarm goes off.
"It is too early for us to relax. We still have a lot of work to do and we still have a war underway, the enemy is on our land, on Chernihiv land, in Ukraine," he said.
All communities in the region are currently working to restore their livelihood. The Armed Forces are engaged in demining deoccupied settlements.
As Ukrinform reported earlier, the Ukrainian army liberated the villages of Sloboda and Lukashivka in Chernihiv region.
On February 24, on the instructions of Russian President Putin, Russian troops began a full-scale invasion of Ukraine.
The invaders have been shelling and destroying key infrastructure facilities, carrying out massive strikes on residential areas of Ukrainian cities and villages, using artillery, rockets, and ballistic missiles.
Photo: AA