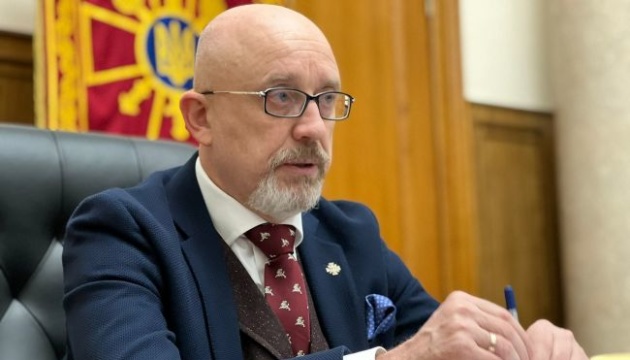 Reznikov tells Erdogan about Russia's war crimes against civilians
Ukrainian Defense Minister Oleksii Reznikov has briefed Turkish President Recep Tayyip Erdogan in detail on Russia's war crimes against Ukraine's civilian population.
Reznikov said this in a statement posted on Facebook, Ukrinform reports.
"Today in Istanbul I had the honor to be hosted by the President of the Republic of Turkey Recep Tayyip Erdogan. I took this opportunity to thank the Republic of Turkey for the support of Ukraine, including political and diplomatic support. We discussed the situation at the front line. I provided the leader of the Turkish state with detailed information on the war crimes committed by Russia against the Ukrainian civilian population and on the destruction of infrastructure," Reznikov wrote.
According to him, particular attention was paid to matters of humanitarian aid and the possibility of evacuating civilians from Mariupol, first of all, those wounded.
"I am sincerely grateful to the President of Turkey and to all Turkish people for their support of our country and for the help granted to all Ukrainian citizens who were forced to leave their homeland and flee to Turkey due to the war launched by Russia against Ukraine," Reznikov added.
Earlier, Ukrainian President Volodymyr Zelensky agreed with Turkish President Recep Tayyip Erdogan on further joint steps towards achieving peace in Ukraine.