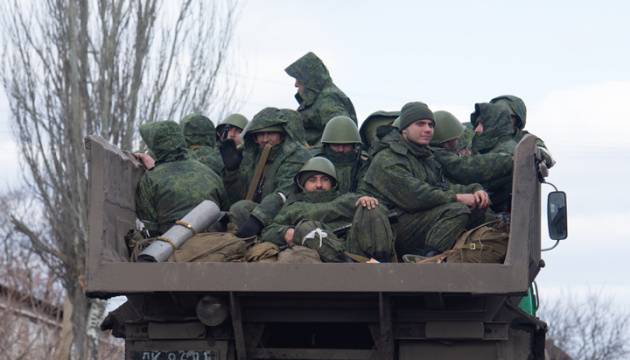 Russian troops withdraw from Kyiv Region but likely to regroup in Chernihiv Region – Denysenko
Russian troops are indeed withdrawing from Kyiv Region, but at the moment it is difficult to say if they are withdrawing from Chernihiv Region too.
The relevant statement was made by Advisor to Ukrainian Internal Affairs Minister Vadym Denysenko during a telethon, an Ukrinform correspondent reports.
"They are indeed withdrawing from Kyiv Region, but at the moment it is difficult to say if they are seriously withdrawing from Chernihiv Region. Now it looks more like rotation or regrouping. Thus, we are now monitoring Chernihiv Region," Denysenko told.
In his words, earlier, Russians gathered the representatives of Chornobyl Nuclear Power Plant (NPP), those who were working at the plant, and informed them they are withdrawing.
"Indeed, they are leaving the city of Slavutych and the plant. At the moment, we can indeed say Russians are leaving the Chornobyl zone. We hope they will cross the Ukrainian border [and go back to Russia – Ed.]," Denysenko noted.
According to Denysenko, Russians may have several reasons to leave the Chornobyl zone.
Firstly, Russian troops are withdrawing from many areas in Kyiv Region at the moment.
Secondly, those of them who were staying at Chornobyl NPP received a dose of radiation after digging trenches and building defensive fighting positions in the Red Forest.
"I think the so-called radiation panic started among them. It would be hardly possible for their leadership to continue keeping them there," Denysenko stressed.
In his words, now the key battles will be raging near Mariupol and in the direction of Izium and Volnovakha.
A reminder that, according to Energoatom National Nuclear Energy Generating Company of Ukraine, Russian invaders made and signed the so-called 'Certificate of the Acceptance and Transfer of the Guard of Chornobyl NPP', confirming their intent to leave the plant.
mk