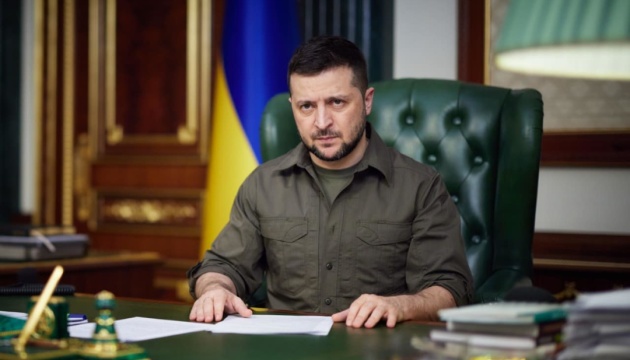 Russia accumulating troops for new strikes in Donbas - Zelensky
The decrease in the activities of Russian troops in Kyiv and Chernihiv regions does not mean their withdrawal; it is the result of the work of Ukrainian soldiers.
President Volodymyr Zelensky said this in his video address, Ukrinform reports.
"There is an ongoing negotiation process. But these are still words. So far no specifics. There are also other words about the alleged withdrawal of Russian troops from Kyiv and Chernihiv, about the alleged reduction of the occupiers' activity in these areas. We know that this is not a withdrawal, but the result of expulsion, the result of the work of our defenders. However, we also see that there is an accumulation of Russian troops for new strikes in Donbas, and we are getting ready for this," Zelensky said.
He assured that Ukraine does not believe in any "beautiful verbal constructions". There is a real situation on the battlefield, and now it is the most important thing.
On February 24, Russian President Vladimir Putin announced the beginning of a full-scale invasion of Ukraine. Russian troops have been shelling and destroying key infrastructure facilities, conducting massive shelling of residential areas of Ukrainian cities and villages using artillery, multiple rocket launchers and ballistic missiles.
Martial law was imposed in Ukraine and general mobilization was announced.
The United States, the European Union, and other countries impose sanctions on Russia as an aggressor whose international isolation is growing by the day.
iy